Sen. Donna Frett-Gregory said Senate Majority Leader Marvin Blyden was disingenuous when addressing the news media and public during Thursday's news conference when he explained why the legislative majority saw fit to rearrange Senate positions. Blyden, meanwhile, takes issue with Frett-Gregory's assertions and says he has been straightforward.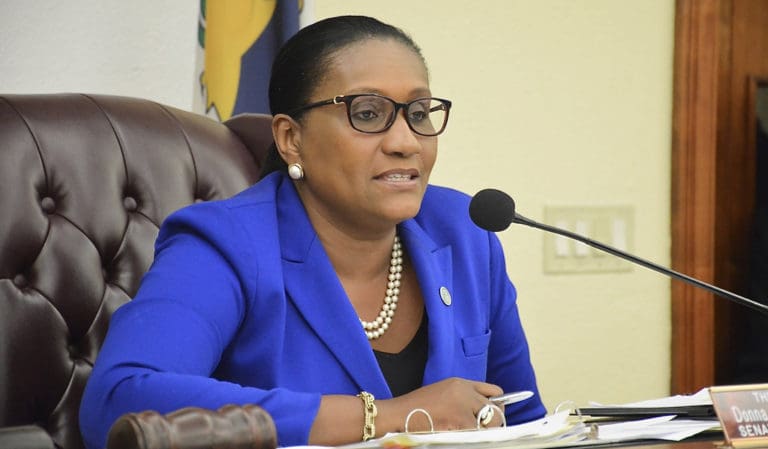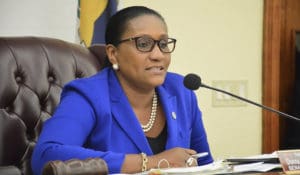 "There were decisions being made and negotiations were being conducted on behalf of the majority and the Legislature, without the knowledge and approvals of the caucus," Blyden said. But when asked what decisions were made without the consent of the majority, Blyden cited only one instance. "A perfect example is Bill 33-0072 … that is just one of several examples."
Frett-Gregory said the majority leader was made aware of the bill and that what he said was the furthest from the truth.
"I met with him and his legislative director somewhere about April 15 to discuss said bill and I said to him that it is important that we meet with the Majority Caucus so we can flesh this out and in that conversation he said 'yes' and then nothing ever came about it," Frett-Gregory said. "In that conversation he did not do his due diligence as far as the majority leader having pulled the caucus together. While he's served as majority leader, we have literally had to beg for majority caucus meetings. In this instance I asked for a meeting so this bill specifically could be discussed with the majority and it did not occur."
Blyden claimed to be left in the dark about the bill altogether.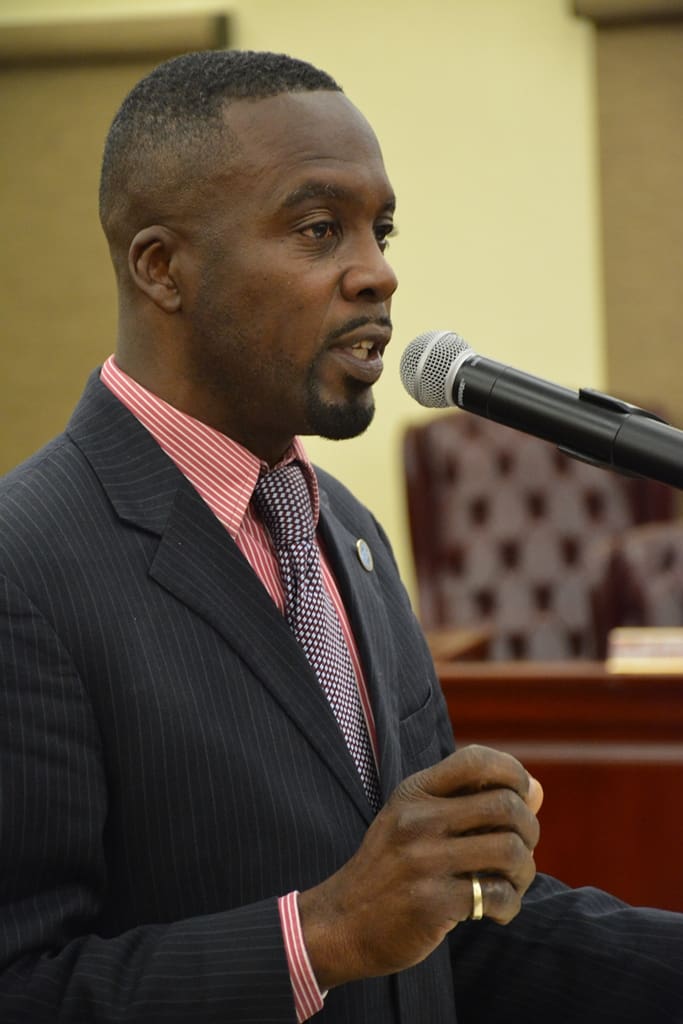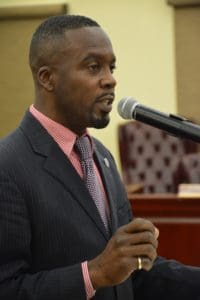 "The first time I became aware that there was a proposal on the table to spend $39.5 million in Medicaid reimbursements and that the $2 million was a part of this proposal, was when your office sent out BR#19-0452, already in fully-drafted form, to members of the body with a request for co-sponsorship. I must set the record clear, yet again. I did not craft the bill and you're incredibly dishonest if you wish to mislead the public that I did," Blyden said in a statement.
"Nothing is wrong with your constituents having concerns and you retooling, but to act like you weren't involved, I am speechless," Frett-Gregory said.
"I think it's very disingenuous for leaders to conduct themselves in that manner and indicate they were not aware when they were not just a co-sponsor, but a sponsor of the bill." She added that seeing that Blyden would make those comments publicly, when he was very much involved, was insincere.
Bill 33-0072 was sponsored by Sens. Frett-Gregory, Blyden, Kenneth Gittens, and Athneil Thomas. Sens. Allison DeGazon, Stedmann Hodge, and Javan James were all co-sponsors on the bill, that according to the original document, provides for the appropriation of nearly $39.5 million to various governmental entities, "and mandates that the Virgin Islands Bureau of Internal Revenue issue payments of not less than $5 million of outstanding income tax refunds not later than Sep. 30, 2019."
On April 26 Frett-Gregory said she scheduled a meeting with the Finance Committee members to discuss the bill, where only Sen. Kurt Vialet and Sen. Oakland Benta were absent, but all other senators were there or had a representative from their office.
Frett-Gregory said in the absence of Blyden not calling a majority caucus meeting she turned to her co-chair and said, "I think you should have a conversation with the St. Croix Majority Caucus members so they can have perspective on what is moving forward. Since I am not able to get the Majority Leader to do his part."
In his Thursday news conference, Blyden said he had had no choice but to make a decision about the Senate leadership changes. "Once it became apparent that communication and collaboration were not going to be the order of the day under the leadership we initially chose, the members of the majority had no choice but to come together and make the changes so the body could move forward and relentlessly pursue the people's business."
Still actively working within the Legislature, Frett-Gregory said folks might be concerned what kind of energy the new majority would have together, "but I want to assure the community that from my end, I will continue to work. And as good legislation is brought forward, I will support good legislation." She added, "What we have to do is figure out how to huddle and get back to the business of what needs to get done. Not the slash and burn behavior. We need to show the people that though we may have bumps in the road, we are still able to work together. And that is what I am going to do."