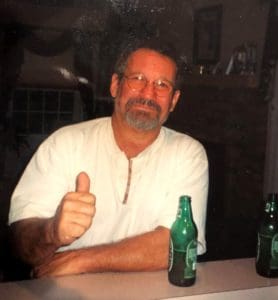 Wagner W. Larsen Jr., also known as "Red" or "Estados," of Estate Mt. Washington Lane died on April 30. He was 78 years old.
He is survived by his wife, Ruth Larsen; sons: Edgar Rivera and Wagner W. Larsen III; grandchildren: Edgar Mikel, Tyler Gregory and Brianna Irene Rivera, Kianna Ines and Hailey Tiffany Larsen; daughters-in-law: Sandra M. Rivera and Glisette Larsen; and sisters: Carmelita Vinding, Nilda Bradley, Christina Larsen, Lucia Morales, Catalina Isis and Olga Larsen.
He is also survived by his brother, Hans 'Panchi" Larsen; special niece, Jusel Morales; aunts: Modesta Thurland and Paula Ramos Cabret; uncle, Saturnino "Tony" Ramos. He was related to the Thurland, Schjang, MacGregor, Cabert, Ramos, Pimentel, Habrel, Nieves and Perez families; and he is also survived by other relatives and friends too numerous to mention. Special thanks to the staff of Continuum Care.
Funeral service will be held on Friday, May 17, at Holy Cross Catholic Church. Services will begin at 10 a.m. Interment will follow at Christiansted Cemetery.