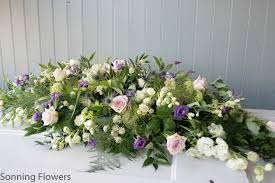 Anette Oreta Kent died on May 5.
She is survived by her husband, Lloyd Kent; mother, Glenda Leader-Harris; father, James Bass; stepfather, Paul Harris; stepmother, Dawnette Bass; daughter, Shantelle Bass Williams; sisters: Alexandrina Leona Leader, Karen Leader, Nakiesha Leader, Denise Stevens Tuitt, Mary Atkins-Bass, Dorlena Stevens and Kera Purcell; brother, Javel Leader; and step-siblings: Raphael Jacobs, Valmond Jeffers, Saska Jeffers and Latoya Govia.
She is also survived by grandchildren: Tyreke Bass, Theophilus Bass and Shanizua Brookes (better known as Tia); aunts: Shelly Huges-Rouse, Dianne Herbert, Joycelyn Bass, Melaflec Bass, Kaye Bass, Marion Bass, Mavis Flemming, Fredron Pemberton and Judy Leader; uncles: Artwell Hughes Jr,. Bill Bass, Junior Bass, Keith Bass, Chris Bass, Rosevelt Bass, Maxwell Bass Sr., John Bass, Walter Bass and Clement Bass; and son-in-law, Harsho Elliot.
Other survivors include brothers-in-law: John Foster, Cameron Liburd and Nathaniel Tuitt; close friends: Darrington Carette, Emlet Archibald (Gail), Linda and Hesketh (Wakie) Prentis, Chuck Powell, Anuptah Kahina and the Live Up Nutrition Family, Maria Bailey, Marion Lake, (Juicy) Judith Figaroa, Scott and Debra Gilbert, Leon and Naddy Samuel, Zolton Francis, Carolyn Hosier, Diane Hampton and VI Breast Cancer Advocate; as well as other family members too numerous to mention.
A viewing will be held from 6-7 p.m., Friday, May 17, at Divine Funeral Services Chapel, 129 Peter's Rest.
A second viewing will be held at 9 a.m. followed by a funeral service at 10 a.m., Saturday, May 18, at Victoria's Believers.