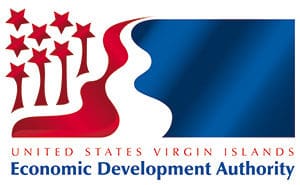 In its efforts to promote economic growth, job creation and wealth generation in the U.S. Virgin Islands, the U.S. Virgin Islands Economic Development Authority (USVIEDA) has announced it is seeking proposals from highly-qualified consulting firms to assist the USVI in developing a transformative 20-year economic development plan and completing a target-competitive industry analysis by Oct. 1.
This initiative, which is referred to as "Vision 2040," requires the engagement of an economic development consultant who has extensive experience in crafting economic growth and recovery strategies at the state and/or regional levels (especially rural areas), coordinating stakeholder engagement, facilitating public meetings, developing goals based on public input, and designing visions that guide future courses of action. The consultant who is selected will work closely with the USVIEDA, the University of the Virgin Islands and other stakeholders.
For individuals or firms that are interested in learning more about this Request for Proposal (RFP), the RFP can be retrieved from the USVIEDA website at www.usvieda.org/about-usvieda/rfp. For a hard copy of the RFP, it can be purchased at the cost of $100 from the USVIEDA office on St. Thomas at 8000 Nisky Shopping Center, 2nd floor, Suite No. 620.
After reviewing and examining the instructions, specifications and service requirements within the RFP, bidders may ask for clarification regarding it before submitting a proposal. The last day to receive requests for written clarification will be Friday, May 17. All requests for clarification must be presented to the USVIEDA by email to Shanell Petersen, managing director of Marketing and 2040 Vision at [email protected]. The email subject line must state: "Request for Clarification Vision 2040 RFP." Only responses in writing will be binding upon the USVIEDA.
Interested bidders must submit their bid proposal by email to [email protected], plus seven sets of written bid proposals in a sealed envelope to:
U.S. Virgin Islands Economic Development Authority
8000 Nisky Shopping Center
2nd floor., Suite No. 620
St. Thomas, VI 00802
ATTENTION: Marketing Division
Individuals or firms that are interested in this position are asked to complete and submit their proposals by 5 p.m. (AST) on Friday, May 24. All interested bidders are encouraged to adhere to the bid proposal deadline as proposals received after the deadline of May 24, will not be considered.
To learn more about the USVIEDA, visit www.usvieda.org.