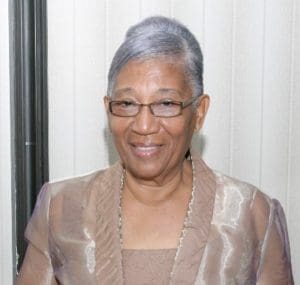 On Saturday, April 27, Myrtle Wyre, our beloved mother, dedicated wife, aunt, grandmother and friend, died in Tallahassee, Fla., at the age of 78. Myrtle was born on St. Kitts on June 3, 1940.
She survived by her husband, Earl Vincent Wyre; six sons: Vincent, Earl, Nigel, Ellis, Ian and Michael; sisters: Gloria Weeks and Janice Dore; daughters-in-law: Monica and Horasetta; grandchildren: Krystal, Raheem, Rashawn, Naysa, Imoni, Nyorah, Naheem and London Wyre, and Megan Monroe; and great-grandchildren: Jamal Rivera Jr., Rahmirah and Raheem Wyre Jr.
Other survivors include nieces and nephew: Jill Massey, Ava Murray, Wendy Deabreu, Linda McBean, Chris Challenger and Cecil Jarvis.
Special mention to the McIntosh, Chambers, Fleming, Skinner and Durban families, Betty Ann, Sheba Young, Monifa Carillo, Olga Cintron, Corrine Brathwaite and Essie Young; as well as close family and friends too numerous to mention.
Funeral service will be held at Watson Temple Church of God in Christ at 11 a.m., on Saturday, May 11. Interment will follow at the Southside Cemetery in Tallahassee, Fla.
Professional services are entrusted to Strong and Jones Funeral Home Inc.