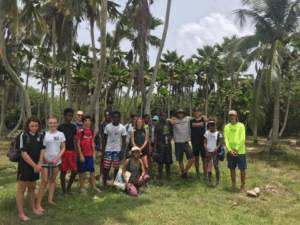 St. Croix Environmental Association's (SEA) Coral Conservation Corps is a unique program for junior and high school students to learn about St. Croix's coral reef ecosystems, marine habitats, migratory critters and snorkeling safely in local surroundings — while being stewards of the environment.
This year SEA added new activities to challenge students on how to protect, conserve, and preserve St. Croix's marine resources and coral reefs. In this program, students will learn and gain appreciation of their marine environment and leave with unforgettable experiences and new friendships.
Marine Biology Topics Covered
Coral Reef Biology and Ecology
Coral & Reef Fish Identification
Reef Conservation
Marine Decline
Climate Change
Mangrove Ecology
Water Pollution and Marine Debris
Sea Turtle Biology
Sustainable Fisheries
Field Trips and Excursions
The Buccaneer Resort — Snorkel Practices
Southgate Coastal Reserve – Nature Trail Tour + Snorkel
Salt River Bay – Kayak w/ Bush Tribe + Seining with DPNR
Cane Bay – Snorkel + Nursery Tour with TNC
St. Croix Yacht Club — Basic Sailing Practices
Frederiksted — Sailing and Snorkel with Lyrics Sails
Celebration Trip to Buck Island Reef National Monument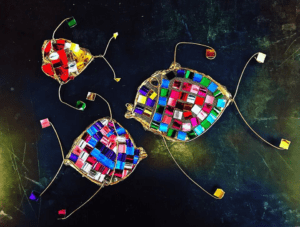 Advocacy Project
This year the Coral Conservation Corps will be working with Crucian artist Waldemar Brodhurst, a self-taught artist who has mastered his skills in wire sculptures with recycled objects. His artwork has been showcased in the Caribbean Museum Center of Arts and in the community. Brodhurst has experience, knowledge and creativity in working with youth on wire sculptures and connecting people and wildlife in his masterpieces. Coral Conservation students will create a marine theme wire project that will be displayed in Frederiksted town.
Enrollment
SEA is now accepting applications for its 2019 Coral Conservation Corps. This is a two-week program scheduled for July 22 through Aug. 2, at The Buccaneer Resort. Students age 13-16 may apply. The cost is $50. This program has been made affordable through funding by the guests of The Buccaneer Resort.
Download the 2019 Coral Conservation Corps application.
http://www.stxenvironmental.org/wp-content/uploads/2019/03/2019-CC-application.pdf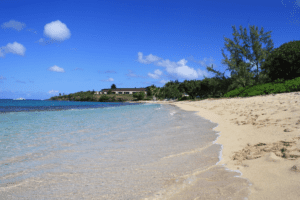 Program Site
Grotto Beach is a long rocky shore west of The Buccaneer Resort where students learn about water safety and how to snorkel with masks and fins. It's an ideal beach to snorkel and observe marine life such as corals, sea fans, invertebrates, marine fishes and migratory critters. The beach has one sandy entrance (at the start of the wall) where locals and guests enter and exit. Out of the resort's three designated beaches (Grotto, Mermaid and Whistle beach) Grotto provides better visibility and more marine life to see.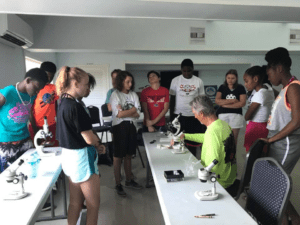 The Beach Meeting Room is the designated site of the program where lectures, labs and games take place. The room is equipped with AC, a large TV screen, tables, chairs, a water station and bathrooms that supports a safe and comfortable environment. Students are required to bring their own drinking water bottle, snacks and cold lunch. No microwave is provided. Students are dropped off at 9 a.m. and picked up at 3 p.m. sharp. There is no adult supervision outside of these hours.
Parents and caregivers are welcome to join SEA on its last program day, which will close with a ceremony showcasing the students' advocacy project field experiences. Students will also receive certifications for completion of the program.