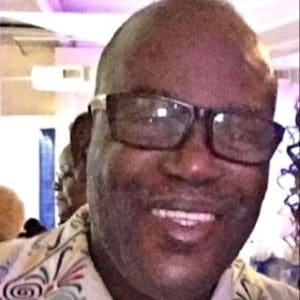 Our beloved was a dedicated husband, father, grandfather, uncle and friend. Edmond St. Clair Hodge was born in Basseterre, St. Kitts, to parents Rehinia Hodge and Allan Ross on Oct. 18, 1943.
He was the eldest of 13 children. He lived in Anguilla as a child with his mother and eventually voyaged back to his birthplace of St. Kitts. Upon becoming an adult, Edmond finally settled on St. Croix at the age of 18 years old. At 20, he met the love of his life, Miss Francis Pearl Julius, who he affectionately called "Pearly." They crossed paths at a little park on a trip back home to St. Kitts. Dec. 26, 1965, they became one in Christiansted, St. Croix and started on their journey to forever.
He loved, nurtured and raised Elitha, Ishmael, Everille, Jackie and Nevlynne as his own. They welcomed their first son together, Edmond Jr., in 1965. A year later, they went on to welcome their second son, Melville. In 1968, they completed their family with a baby girl, who they named Donnalyn.
Edmond and Pearl accepted Christ as their Lord and Savior on 1971. They were active members at Central Seventh-day Adventist Church on St. Croix. Edmond touched the lives and shared his faith around the world — from doing his own missionary work by passing out Seventh-day Adventist literature pamphlets to participating in prison ministry. He was a welder by trade, and he owned and operated his shop Central Radiator.
He taught his children the importance of following and loving Jesus, how to stick together as a family, and he gave the perfect example of how to work hard to provide for your family. In 1981, he moved his family to Baytown, Texas, for greater opportunities. Not only opportunities for him but for his children and future grandchildren as well. He became a member of the Baytown Seventh-day Church where he praised the lord faithfully and acquired many lifelong friends. While living in Baytown, he worked for Zachry Construction Corporation to provide for his family after spending 13 years in Texas.
He and Pearl returned to St. Croix, the island that he deeply loved. He resumed the operations of his business, with the help of his wife Pearly. They would split their time with family and friends in Texas and return home during the winter months. Edmond crossed paths with people from all walks of life and treated them all the same. That was with respect and dignity. He prayed for his family and humanity daily, and he believed in the power of Jesus wholeheartedly to the very end.
Edmond had a long and courageous fight against cancer, and the Lord saw fit to call his angel home on Good Friday, April 19. Edmond's legacy is evident and forever present in his family. Avoid is present in all of us, but we shall remember to be absent from the body is to be present with the Lord and in the words of Mr. Hodge, "We shall overcome!"
A viewing will take place at 9:30 a.m. and a funeral service at 10 a.m. on Sunday, May 5, at Central Seventh-day Adventist Church, 17-A Estate Plessen. Interment will follow at Kingshill Cemetery, St. Croix.