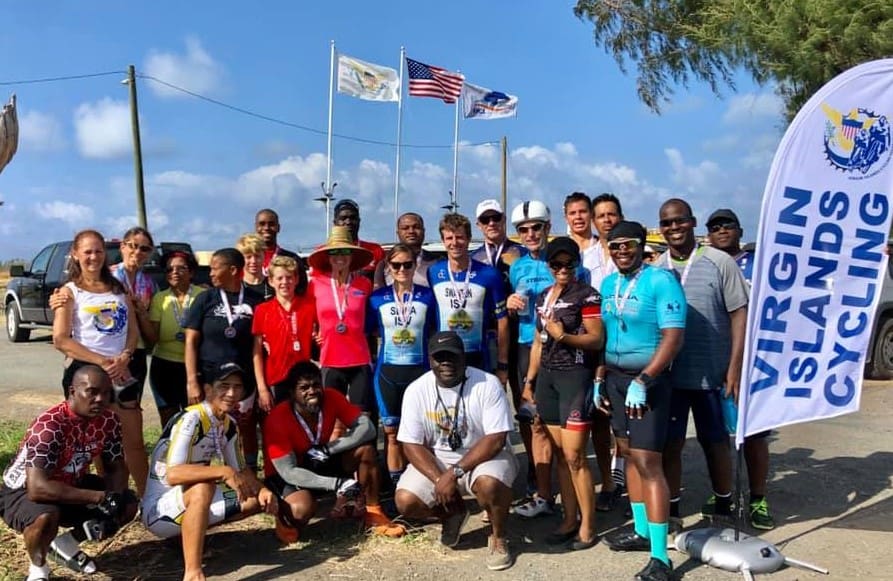 In spite of the strong wind blowing on Sunday morning, April 28, 11 teams of two riders lined up to ride in the Two-Person Time Trial on St. Croix's Airport Road, which was hosted by the Virgin Islands Cycling Federation (VICF). Cyclists paired with other cyclists of comparable abilities to race 12 miles, 18 miles or 24 miles.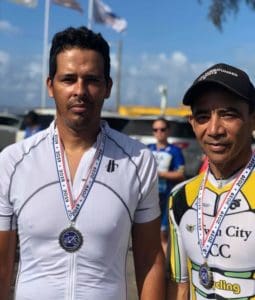 The Sport team of Alex Betancourt and Miguel Cruz posted the fastest lap split of the morning around the 6-mile loop, recording a time of 16:45. The pair was consistent for their second loop and earned the gold in the Sport division in a total time of 33:53. The women and junior categories rode the same 12-mile course. Ana Gutierrez and Megan Lambert were the fastest female team; Kaeden Gleason and Mason Lambert rode well in the junior division.
The team of John Harper and Wayne Nichols were set to hammer three laps until Harper suffered a mechanical problem during the first lap. Nichols continued on to finish the distance unofficially. John Hourihan and Tom Keery won the 18-mile Expert race in 53:37.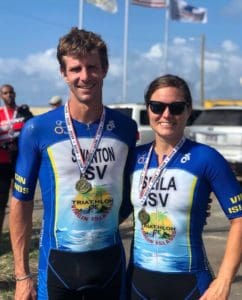 The Seila/Swanton duo took command of the Elite race during the second lap of the 24-mile race when the team of Mikey Dizon-Bumann and David Parris had a mishap. Robin Seila and Stephen Swanton had a solid ride and finished the four-lap race in 1:11:18. Jerry Remie and Joey Swanson were second in 1:13:45; Dizon-Bumann and Parris finished third.
The next race on the VICF schedule is the Beast Cubed on May 19. For more information, call 332-6282.