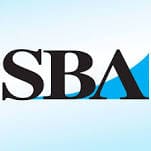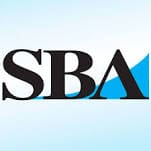 The U.S. Small Business Administration (SBA) Puerto Rico and Virgin Islands District Office will conduct a series of workshops in the U.S. Virgin Islands over the next few months as part of their 7(j) Management and Technical Assistance [7(j) MTA] Program to support socially and economically disadvantaged small businesses in their efforts to obtain federal contracts.
"The SBA is fully committed to providing Virgin Islands small business entrepreneurs with the training and technical assistance they need to better their chances of obtaining federal contracts and creating jobs," said SBA District Director Yvette T. Collazo. "Over the course of several months, we will deliver individual workshops on topics such as construction quality management, how to prepare a federal proposal, and FAR Basics, among others."
The 7(j) MTA provides training, executive education and one-on-one consulting in a wide range of business activities, including marketing, accounting, opportunity development and capture, contract management, compliance and financial analysis.
All courses are free of charge and will be conducted from 8:30 a.m. to 4:30 p.m., as follows:
USACE Construction Quality Management — May 16 at AARP facilities, 4093 Diamond Ruby, No. 6, Christiansted, St. Croix, USVI 00820
Federal Contracting Opportunities Basics/Bootcamp – June 27 at 8000 Nisky Center, Suite 720, St. Thomas, USVI 00802
How to Prepare a Proposal for the Federal Government – July 25 on St. Croix (location TBD)
To register for the Construction Quality Management session, visit https://conta.cc/2Xmrty3. For the other upcoming workshops, those interested in registering may visit http://ow.ly/ZXAd30ovcuk.
For more information on SBA assistance, visit www.sba.gov/pr.