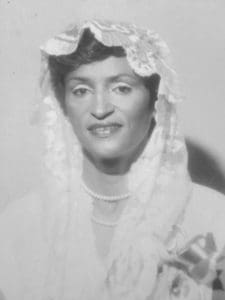 Ibia Griselle Nieves-Ventura died on Saturday, April 13, at home in Anna's Hope, Christiansted, St. Croix. She was 83 years old.
She was preceded in death by her father, Praxedes "Papa Prax" Nieves-Acosta; her mother, Cecilia "Mama Prax" Torres-Nieves; and her brother, Antonio "Tony" Nieves.
She is survived by her husband, Arturo Ventura-Rodriguez; two daughters: Elizabeth Ventura and Margarita V. Schjang; siblings: Josephine N. Nieves, Carlos M. Nieves, Ana A. Deering, Angel E. Nieves, Norma I. Nieves and Beatrice Emmy Majesty; grandchildren: Ronald A. Schjang Jr., Melissa S. Simmonds, Richard A. Mitchell and Ibia V. Harry; great-grandchildren: Ryan, Reanna, Ronald III, Ronel, Rowen and Ronea Schjang, Shelissa and Shaliah Simmonds, Jaylene Isabela Mitchell, Akeem T. Jr., Ayden T. and Amia Victoria Harry; great–great granddaughter, Dolly Ryan Schjang; and other relatives and close friends too numerous to mention.
Mass and funeral services will be held at 9 a.m., Thursday, April 25, at St. Joseph's Church, Frederiksted, St. Croix. Interment will follow at Kingshill Cemetery. The funeral arrangements are by James Memorial Funeral Home.