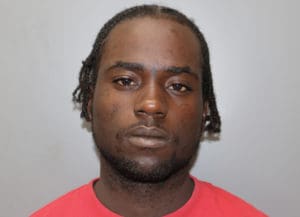 The V.I. Police Department on Tuesday arrested 28-year-old Dante Tonge and charged him with aiding and abetting grand larceny, conspiracy to commit robbery and third-degree robbery.
According to the VIPD, at about 5:10 p.m. March 30, the police received a report that Tonge had grabbed the victim, whose name was not released by police, while another, unknown male individual searched the victim's pockets and removed $2,005 cash.
Tonge's bail was set at $50,000 by the order of the court and he was processed and turned over to the Bureau of Corrections pending his advice of rights hearing.