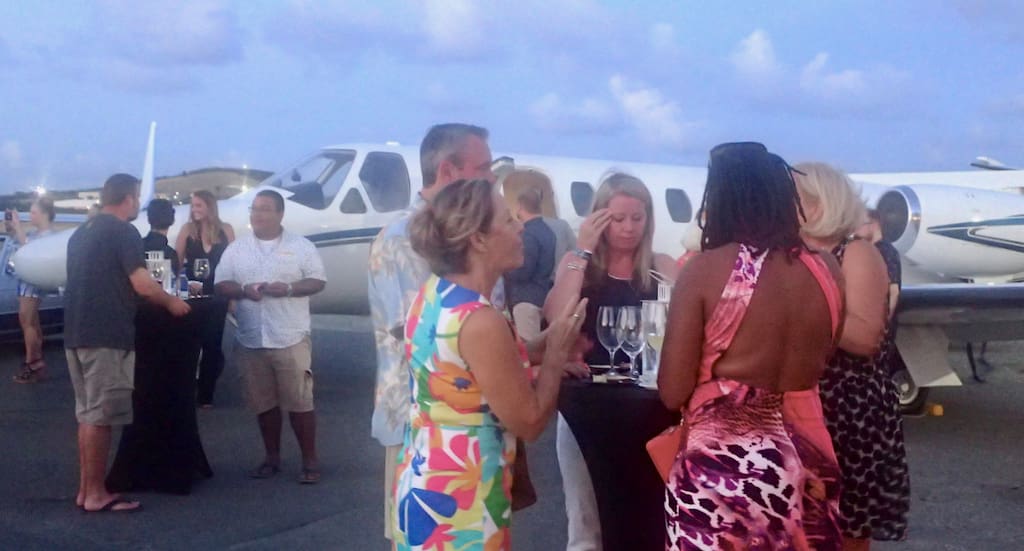 Dozens of people boarded aircraft Saturday night, but none of the planes took off – the occasion was a flight-themed fundraiser for the St. Croix Foundation for Community Development.
William and Trudi Bohlke have donated their hanger and airplanes for the event for the last three years to "give back to the community." Supporters were allowed to tour several airplanes, including three medical air transports, while enjoying food and wine from a variety or restaurants and purveyors.
Wine in the Warehouse was one of five food and beverage events to celebrate "the people, the land, the culture and the incredible food of St. Croix," according to the St. Croix Food and Wine Experience website.