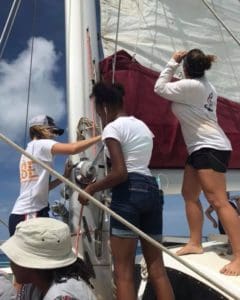 The St. Croix Environmental Association (SEA) is offering a program called the Coral Conservation Corps (CCC), which provides an in-depth look at coral reef biology and ecology. The Corps challenges students to become stewards of and advocates for the marine environment. An academically challenging program for junior high and high school students, the CCC includes plenty of field experience with snorkel and kayak trips, indoor and outdoor labs, and the opportunity to meet and engage with local marine and wildlife biologists.
The St. Croix Environmental Association is now accepting applications for its 2019 CCC program. The two-week program will take place from July 22 to Aug. 2 in the Beach Meeting Room at The Buccaneer Resort. Students age 13-16 may apply. The cost is $50.
To get an application for the Coral Conservation Corps go to the SEA website.
SEA can be reached at 773-1989 or [email protected]
Student testimonial by Sky Sloan of the Good Hope Country Day School, who was in the Coral Conservation Corps in 2018.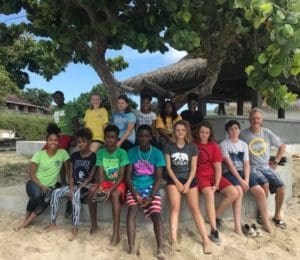 "This program is great for the summer. I think this should be year-round because this has been my favorite thing I've done on island. When we first went snorkeling, I wasn't aware of how beautiful the ocean is. Since I've attended the Coral Conservation Corps, I will definitely do more to help save our ocean so other generations can experience it as well."
"I think everyone should definitely do as much as they can to save our ocean. My favorite thing about this program is definitely learning about the fish and what they do to keep our ocean stable. Also, learning fish identification is definitely something everyone should look into. You'll eventually start to realize and find a whole lot more fish than you did before."