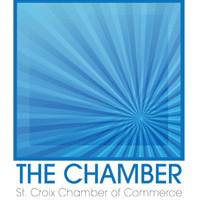 The St. Croix Chamber of Commerce Annual Excellence in Business Awards Gala will take place from 6-11 p.m., Saturday, March 30, at Gertrude's Restaurant.
Join the local business community for an elegant evening celebrating the Chamber's accomplishments at this year's gala, themed "Chamber Strong." It promises to be an exciting evening of live entertainment, delicious food and the opportunity to mingle with fellow business professionals, Chamber members and guests.
According to Chamber Chairman Ryan Nelthropp, "Events like the gala are an important opportunity for the local business community to come together and support each other's successes. In order for the Chamber to adequately advocate for local businesses, we need to maintain strong ties with each other. I cannot think of a more fun way to do so than over a great meal and good music."
Put on your dancing shoes; entertainment will be provided by: Jazz Central, the Central High School seniors jazz band, followed by DJ Unlimited Sounds and a special 'Glow Performance' by Coral Fire. Gertrude's will cater a delicious buffet dinner, and winners in the following award categories will be announced:
• New Business of the Year
• Small Business of the Year
• Business of the Year
• Non-Profit of the Year
• Professional Woman of the Year
• Professional Man of the Year
• Donkey Years Award – this year will recognize a Chamber business that has been operating for 30 years or more on St. Croix.
Island elegant attire is requested. Tickets are $100 per person. To purchase tickets, visit: https://bit.ly/stxchambergala2019.
For questions or more information, contact the Chamber at [email protected].