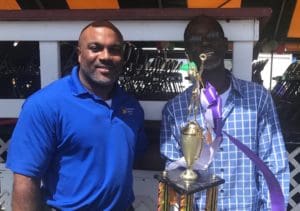 Caribbean Lottery partnered with AgriFest for the 48th St. Croix Agriculture and Food fair held Feb. 16 – 18. Each year, the event awards top farmers in acknowledgement of their hard work.
Caribbean Lottery sponsored the awards for Top Livestock Farmer won by Henry Schuster and Top Crop Farmer won by Charles Burton. Each winner received an additional $500 to their prize from AgriFest.
Brian Gardine, site manager at Caribbean Lottery, said, "We once again congratulate top farmers Henry Schuster and Charles Burton whose hard work is helping to feed the community in addition to helping invigorate the resurgence of the farming profession. This fair is the largest agricultural festival in the territory, and we appreciate the opportunity to be part of this annual cultural event."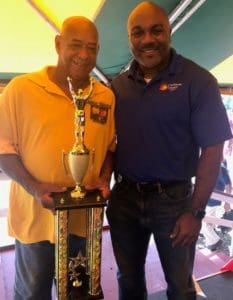 Willard John, director of special activities at AgriFest, expressed his gratitude to the lottery for the partnership. "Their contribution is significant. This whole event is about honoring farmers and their efforts in our community, and Caribbean Lottery has chosen to be a part and to supplement what we do, and we appreciate it very much."
In addition to honoring top farmers, the lottery made sure to include the public in all the fun. There was a two-day raffle on Feb. 16 and 17 as customers who visited the Caribbean Lottery booth and spent $40 on lottery games were given a chance to win two grand prizes: a laptop and an iPhone 8. Also, customers who spent $30 on lottery games had a chance to 'Spin the Wheel' and win a gift bag of prizes and surprises.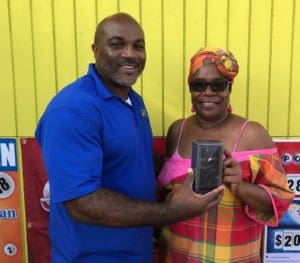 AgriFest is a fun-filled family event, attracting farmers and craftspeople throughout St. Croix. Caribbean Lottery looks forward to continuing its support of this annual event and next year's top farmers.