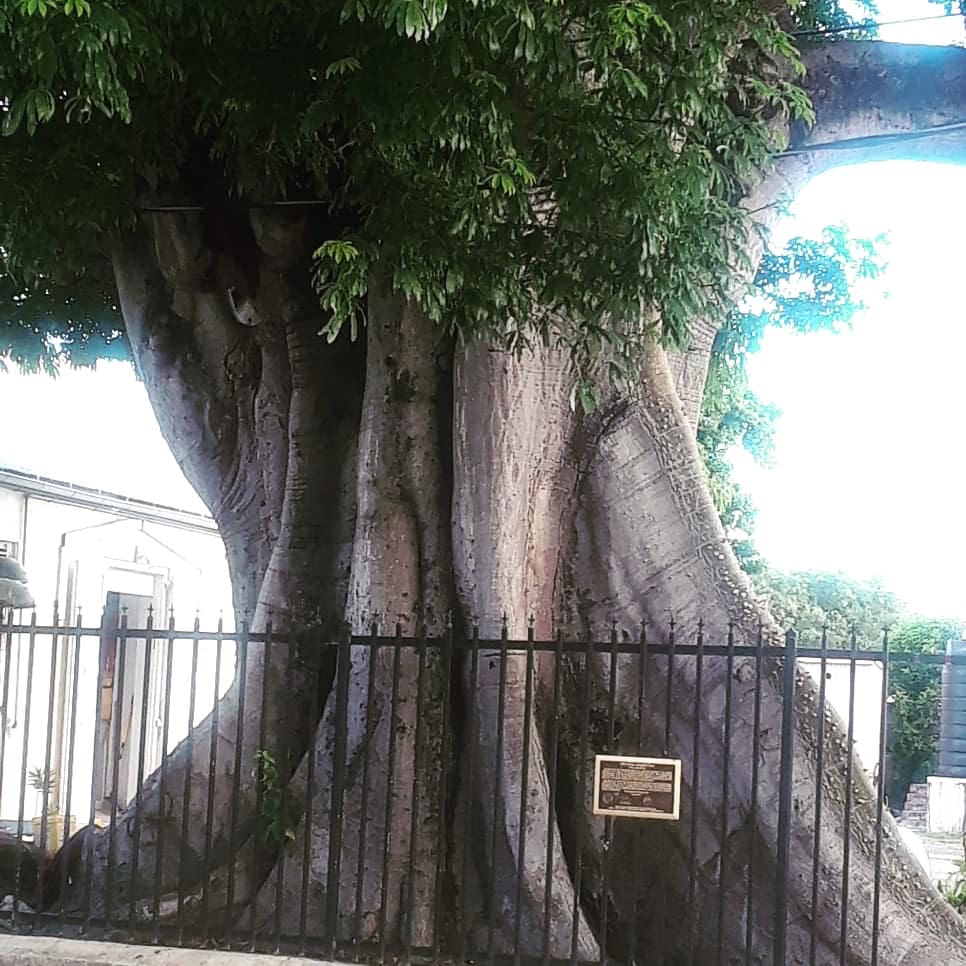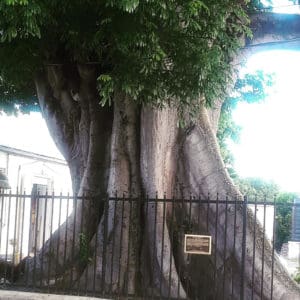 A law requiring U.S. Virgin Islands landowners to get permits before cutting down many or most trees near the road was signed into law Jan. 6.
The Community and Heritage Tree Law protects all public trees, which are those within the right-of-way of public roads and on publicly owned land. Anyone wishing to prune or remove public trees must apply with the V.I. Department of Agriculture for a permit, according to a news release issued Thursday by Government House. Unless an individual or entity has an approved permit from the Department of Agriculture, it is considered an offense to cause any destruction to or take any portion of a public tree, and is punishable by fines as much as $500 per violation.
The law is enforced by the VIDOA, the VI Police Department, and the Department of Planning and Natural Resources. Anyone who wants to report someone unlawfully causing destruction to a tree on public property can contact the VIDOA at 340-778-0997 or the V.I. Police Department at 340-772-9111 on St. Croix or 340-776-9110 on St. Thomas or St. John.
The new law (Act 8149) aims to help preserve unusual, historically significant large or beautiful trees as "heritage trees" and preserving green space. It also creates a process for deciding whether to prune or remove such trees. And it creates a process for removing "nuisance" trees. It applies mainly to trees in public places such as streets, monuments or town squares, but there are instances in which private property would be affected. If a tree on private property were to be designated a heritage tree, it would become illegal for the property owner to prune, remove, or otherwise damage it. An exemption would be made for cases of "overriding need" or "severe hardship" as determined by a designated arborist or government-appointed forester.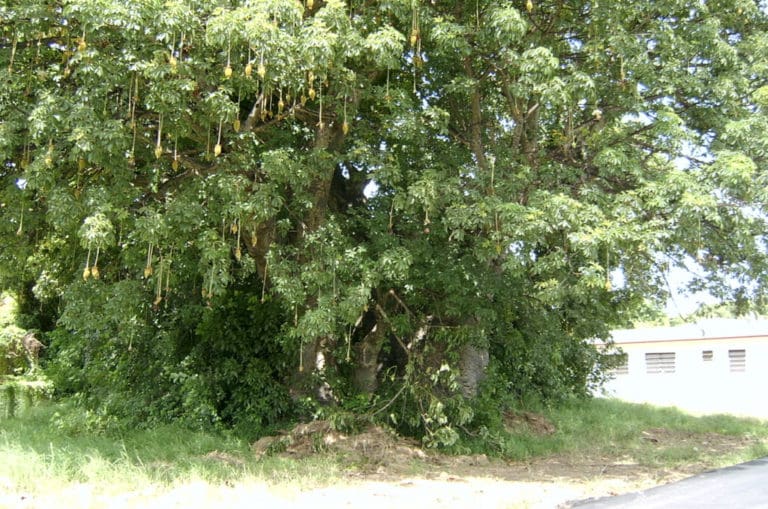 As for who would determine which trees qualify as heritage trees, such decisions would fall to a body of no less than seven members, created by the legislation, called the Heritage Tree Council. That council would have the mandate of identifying and maintaining a registry of heritage trees, as well as applying to the V.I. State Historic Preservation Office to have those trees entered into the National Register of Historic Places like any other monument.
The law also creates a Tree Board appointed by the territorial forester, a position in the Department of Agriculture. The law is new and there is no public notice that either of these bodies are staffed and operational yet. As a practical matter, applications will go to the Department of Agriculture.
In the law, considerations that might go into the process of identifying a heritage tree include its species, size, age, location, ecological importance, historical and cultural significance, aesthetic value, economic benefit, special character, or community benefit.
Permitted work on either heritage trees or nuisance trees must be supervised by a licensed arborist.
There are several exceptions to these requirements. Trees with trunks less than five inches in diameter and tan tan trees (Leucaena leucocephela) and roadside brush may be removed without a permit. A permit is not required in instances where a tree comes in direct contact with public infrastructure such as overhead power lines, if there is an immediate hazard or the governor has declared a state of emergency.
"The bill is so long overdue. … The Virgin Islands is the last remaining U.S. state or territory without a tree ordinance." then-Agriculture Commissioner Carlos Robles said during legislative hearings on the bill in 2018. "For many years, residents, visitors, and those of us that have formal tree care certification have witnessed and experienced some of the most horrific and damaging practices on individual trees and tree communities on all three islands."
According to arborist Clay Jones of Heritage Tree Care on St. Thomas, the new law creates important new protections for the territory's ecological resources.
"I think it is important people understand that until this very little protection has been offered for our trees," Jones said in a phone call Thursday. There was some protection in federal law for endangered species and the Department of Planning and Natural Resources had some regulation on mangroves and actions in the coastal zone, he said.