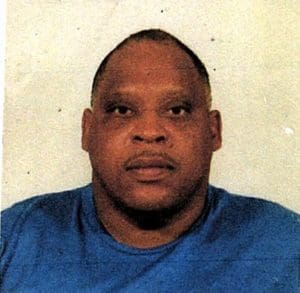 George Ventura, also known as "Holay" or "Crime Boss," of Christiansted, St. Croix, died on Thursday, Jan. 24. He was 54 years old.
He is survived by his wife, Ana Valdez-Ventura; mother, Carmen L. Acosta; sons: Joshua, Jamar and Jalan Ventura; stepsons: Isaias and Jose Valdez; adopted children: Felicia, Arie, Juney and D'Andre; sisters: Debra Ventura, Melinda Ventura, Ramona Faulkner, Diane Ventura, Donna Ventura-Benjamin and Michelle Ventura; sister-in-law, Marcia Walcott; brothers: Wayne Ventura, Eugene Ventura, Darian Ventura and Raymond Ventura; brothers-in-law: Rudy Faulkner and Lawrence Benjamin; and nieces: Makieda Shearn, A'nyla Ventura, Tianna Ventura, Regina, Latoya, Shentel, Nelysa, Tina, Sherise, Lisa, Renee, Latisha, Steniqua, Devona, Shanice, Mekiah and Brianna.
He is also survived by nephews: Ira Cruse III, Duane Cruse, J'quan Jones, Eugene Jr., Darian Jr., Robert Jr., Raydel, Kalim, Shamari, Daren, Dwayne, Rudy and Stanford Jr.; great niece, Myla Marie Pryce and others too numerous to mention; great nephew, Dylan Cruse and others too numerous to mention; aunts: Maria Gomez and Marcella Saldana; uncles: Kalan Civil, Juan Soto, George Ventura and Hector Ventura; godmother, Iris Medina; and special friends and family: Elveda Griffith, Juanita Griffith, Lyndon Frederick, Leroy Brooks, Brian Johnson, Mark King, Agnes Devlugt and family, Leotine and family, Melba Lang and family, Gloria Joseph and family, Sylvia Cornelius and family, Larry Bough and family.
Other special friends and family include the Acosta, Ventura and Jacobs families, Mon Bijou Community, the Entire Golden Grove Correction Facility inmates and staff, Juan Luis Hospital doctors, nurses and staff, Dr. Prasad and Dr. Galiber; cousins and other relatives: Lorenzo, Sandra, Elizabeth, Innocencio Jr., Gregory, Lamarr, Althea, Robbi, Tasha, Nicole, Leon, Carmen, Eleana, Nathania, Raphael "Papito," Akeela, Antonio "Nino," Rosado, Carla, Du'Juan, Marcellino and Juanita.
A visitation will be held at 10-11 a.m., Thursday, Feb. 7, at Schuster's Crematorium LLC, 139 Castle Coakley, Christiansted.
Memorial services will be held at 11 a.m., Friday, Feb. 8, at Cramer's Park Beach.