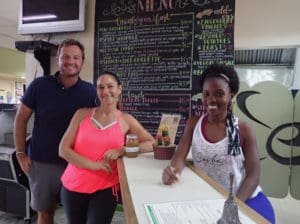 After just four years on St. Croix, Michael DelGiacco and his wife, Dr. Elizabeth "Ellie" DelGiacco, knew the island was "a special place" and decided to add their experience and expertise to making it a little better.
Michael worked for General Electric and other financial concerns and Elizabeth practiced hematology and oncology before relocating to the island from upstate New York.
The couple moved to the island for new employment. He served as the corporate finance officer for Ocwen Financial Corporation and the doctor went into an oncology practice.
In 2018, DelGiacco bought the Beeston Hill Health and Wellness facility and Business World – two established and well-known St. Croix businesses. Beeston Hill was opened in 1989 by Dr. Doug Menzies and Frank and Mary Sluss started Business World in 1976.
As a lifelong athlete, DelGiacco appreciated Beeston Hill for what it is – a gym, rehabilitation facility and café – and during his days as a finance officer, he became familiar with Business World.
Now, he the splits his time between the two companies, making changes as he goes along and keeping the operations that made the businesses notable.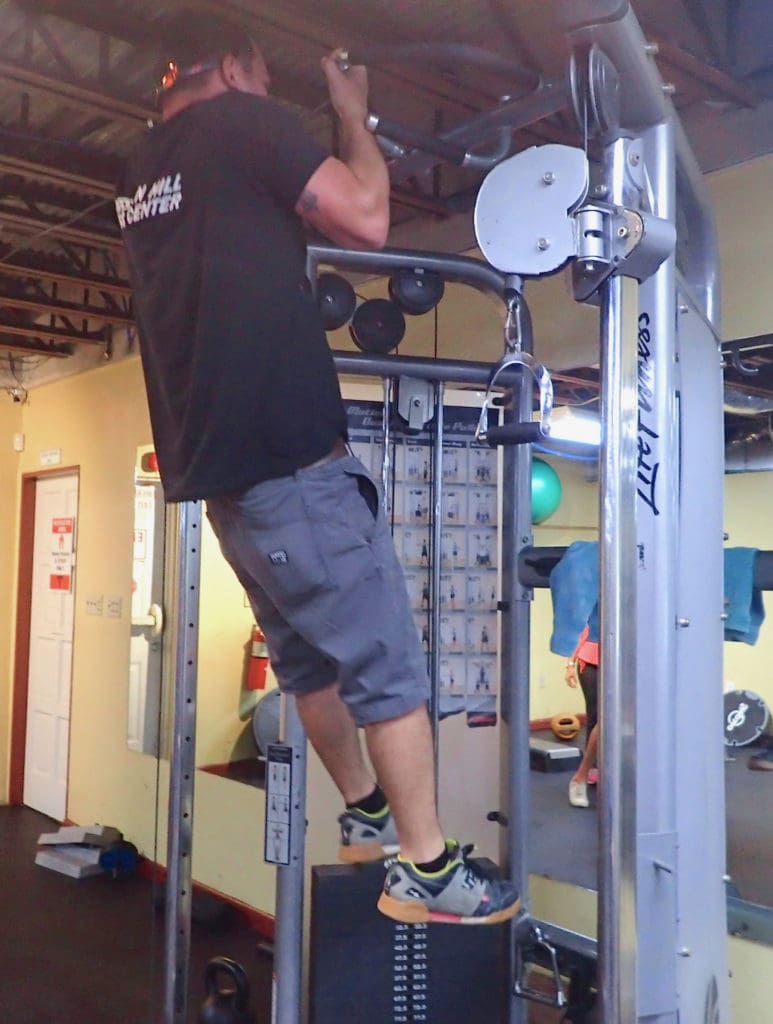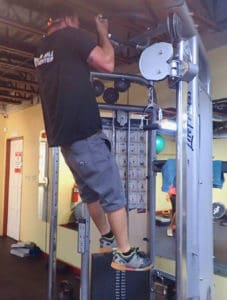 New spin, swimming and martial arts classes beckon members to branch out from their normal routines, which include Pilates, Nia dance, yoga and Zumba. A large weight room sports a wide variety of machines and muscle building tools. The pool hosts the Dolphins swim team as several water aerobic classes.
The kids' club will get a makeover and boxers will soon be able to spar in an outlying building being retrofitted for them.
The rehab side of the facility boasts an award-winning physical therapist, Paul Evora, and Dr. Cleopatra Peter has returned home to serve as the chiropractor. She also leads meditation sessions twice a week.
A Better Day Café is open from 7 a.m. to 8 p.m. Monday through Thursday, with shorter hours on the weekend. New manager, Dr. Micah McIntosh, has added healthy smoothies, energy drinks, vegetarian and vegan dishes as well as rich soups to the menu. With the later hours, members can pick up something for dinner.
New to Business World is a line of furniture from Puerto Rico that is "durable, practical and well priced" with quick delivery DelGiacco said. They sell high quality office machines, including Cannon copiers, to the territory and British Virgin Islands. And, two copier technicians are on hand to service the Cannons. The office supply store will evolve into one-stop-shopping, according to the new owner.
Even with three small children, the DelGiaccos manage their busy lives and said they look forward to making a difference in the community. Their commitment to St. Croix, as it rebuilds after two major hurricanes in 2017, is testimony to their belief in the island's future, they said.
"We're in for a good 10 years, I think. We're certainly in it for the long haul. It will be a payoff for everybody," Michael DelGiacco told the Source.