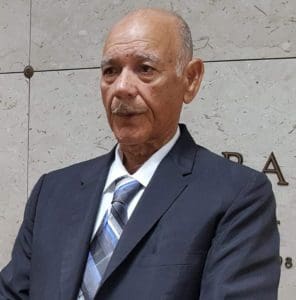 Martin Santos Sr. died on Jan. 4.
He is survived by his wife, Carmen B. Santos; children: Martin Santos Jr., Olga N. Santos, Mario A. Santos and Mark A. Santos; grandchildren: Ryan Santos, Lauren Santos, Nicholas Santos, Maddisen Santos, Masen Santos and Marcus Santos; great-granddaughter, Harper Freeland; sister, Maria Lopez; best friends: Herbert "Stubby" Grigg, Christian Lindquist and Rudy Krieger; and a host of many other relatives and friends.
A viewing will take place at 9:30 a.m. followed by a funeral service at 11 a.m., Saturday, Jan. 12, at James Memorial Funeral Home Chapel. Interment will be at Kingshill Cemetery.