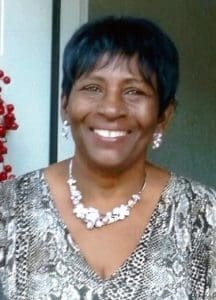 Claudette Diane Thomas, a wife, mother and champion, transitioned into eternal peace on Dec. 26, 2018. She was 65 years old.
Claudette was born on April 16, 1953, on the island of St. Vincent, West Indies. She was married to her friend, love and companion, Isaac Thomas. She loved her family and being around her customers. For many years Claudette served alongside her husband as an entrepreneur, and was eventually recognized nationally on a syndicated television broadcast.
Claudette is survived by her husband, Isaac Thomas; children: Almeric, Albion, Akeda, Russell, Matthew, Crystal and Mark; grandchildren: Albion Jr., Dominic, Keemora, Camille, Julian III, Caleb, Teasiyah, Ma'Kiya and Jah'Niya; brothers, sisters, nieces, nephews, cousins, and other relatives and friends too numerous to mention.
Memorial services will take place at 10 a.m., Tuesday, Jan. 22, at St. Ann's Catholic Church in Estate Barren Spot. Friends are invited to attend the services and fellowship with the family as we celebrate the life of this virtuous and wonderful woman.