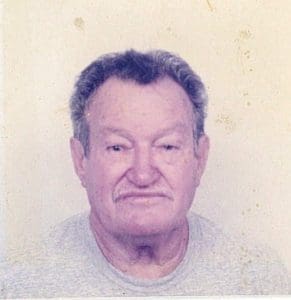 George Cintron Sr., also known as "Frenchie," of Estate Glynn died on Dec. 6. He was 77 years old.
He was preceded in death by his parents: Natividad Delmudes and Evaristo Cintron.
He is survived by his daughters: Marjorie Cintron, Elizabeth Cintron, Glorivee Santana and Beatrice Feito; son, Luis Cintron; and grandchildren: Daniel Marreo, Angel Rodriguez, Marjorie Berry, Lisa Berry, Eric Berry, Othneil Brodhurst, Allahmarah Brodhurst, Jahraun Brodhurst, Angela Acevedo, Angel Feito, Alexys Feito, Jaylene Feito, Caitlin Cintron, Lliana Cintron, George Cintron III, Jarimar Cintron and Grace Camacho.
He is also survived by great- grandchildren: Jose Herrera, Ja'lan Delgado, Marcus Sampson Jr., Raymond Johannes Jr., Rae'Nique Johannes, Ahmir Brodhurst, Aiden Brodhurst, Amiyah Brodhurst, Jayce Brodhurst, Akailah and Akil McFarlande, Julian Rodriguez and Angel Rodriguez Jr.; and nieces: Liz Escobar, Elmarie Escobar, Elba Roldan, Monica Malone, Rachel Rios, Nicoma Rios, Marley Rios and Monisha Rios.
Other survivors include nephews: Marco Reyes, Richard Roldan, Christian Bermudez and Eric Bermudez; sons-in-law: Juan C. Santana, Eduardo Feito and Jesus Charles; and special friends: Carmen Quinones, Juan "Papo" Acosta, Hector "Hecky" Acosta, Orlando "Colega" Taveres, Joel Carmona, Roman Rivera and Marco A. Gonzalez.
More survivors include cousins and other relatives: Laura Cintron, Gabriel Legrand, Angel Legrand, Elise Legrand, Fransisco Cintron, Paquita Cintron, Juana Cintron, Julia Cintron, Andrea Cintron, Ernestina Cintron, Genobeba Cintron, Virgina Cintron, Regina Cintron, Mariana Cintron, Feliciano Cintron, Christino Cintron, Victor Cintron, Sergio Gonsales Jr., Christiana Cintron, Lolita Cintron, Chano Cintron, Manie Cintron, Damarie, Sonia, Adela, Angel L., Miguel A. Cintron, Celestina Solis and the Santos family; as well as other relatives and friend too numerous to mention.
The funeral service will be held at 10 a.m., Monday, Jan. 14, at Speak the Word Ministries. Interment will follow at Kingshill Cemetery.