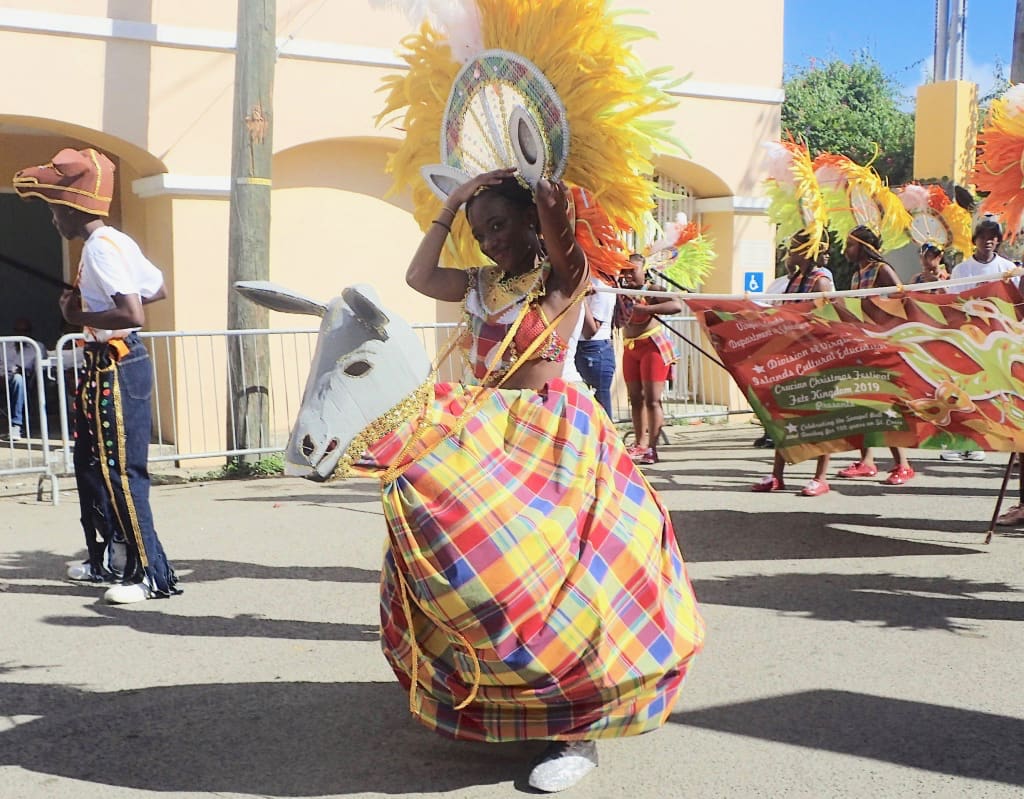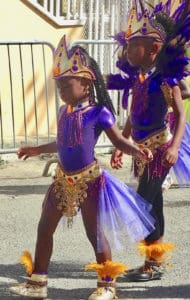 The day was perfect – a few clouds and breezes – for the children of St. Croix to take to the streets of Frederiksted in their vibrant, glittering costumes and skip or dance in the Christmas Carnival Children's Parade.
Scheduled to start at 10 a.m. Friday, the last troupe passed the reviewing stand around 3 p.m. and most kids seemed as bright and energetic as when they began.
The parade consisted of groups from local schools, youth groups, majorettes and steel pan bands. The parade's grand marshal was Mahkeel Parris, the 16-year-old St. Croix Center High School student who won the international pool competition last year in Russia.