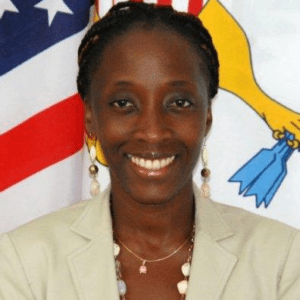 Juan F. Luis Hospital has announced Nykole Tyson as the director of communication and connectivity. Tyson holds a Bachelor's Degree in Mass Communications with minors in journalism, business and additional studies in international marketing.
Her professional career has given her a variety of experience in the legislature, media communication and business fields. Previously, she served eight years as the director of communications and research for the Office of Senator Positive T.A. Nelson and most recently two years as the territorial director of public relations for the U.S.V.I. Department of Health.
Tyson offers a plethora of knowledge and experience in connecting, engaging and educating the public. She brings many innovative ideas to improve the communication and connectivity between the Gov. Juan F. Luis Hospital & Medical Center, the St. Croix community and other stakeholders.
Health is true wealth; as such, JFL's intent is to increase healthcare awareness and community engagement in order to improve the overall health of the residents of St. Croix. The community can anticipate future engagement activities and healthcare awareness initiatives as JFL remains committed to driving improvement in the health of those it serves, while exemplifying compassion and respect.