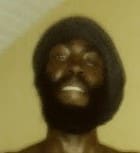 Eustace Brenton Stardylon Shillingford, most affectionately known as "Righteous," died on Dec. 8. He was born on Sept. 4,1992.
He was preceded in death by his brother, Odeisho; and sister.
Those left to mourn are as follows: mother, Cathy Sorhaindo Mason; father, Eustace Dave Walsh Shillingford; grandmothers: Augustina Jemmott, Iva Silvano and Elisa Miller; step-grandmother, Ann Sorhaindo; brothers: Shane-Luis G. Japal, Mario A. Mason Jr., Adam Mason, Enrique Mason, Joshua, Keanieau and Jarrette Isles; sisters: Shermira Mason, Daina and Sabrina Shillingford, Shernelle and Jezelle Joseph (Canada), Lisa Carmona, Maria Mason and Jeanine Barnes;
He is also survived by grand aunts: Anita, Treva, Merlin, Lucy, Lucy-Ann and Ava Walsh, Nola James and Roselyn Jemmott; uncles: Bernard, Jason, Pond, Kurwin and Simon Sorhaindo, Jason Shillingford, Steve Jones, Reve Silvano (Holland), Quillan Silvano and Jefferson Silvano (Curacao); grand uncles: Totos Walsh, Mervin Walsh, Tony Walsh and Rawlins Jemmott; special uncles: Elize Valmond and Henry "Flash" Mason;
Other survivors include cousins: Kitania Jones, Sonica Jones, Quillan Jones, Kermit Sorhaindo, Shara Walsh, Lisa Libla, Wendy Walsh, Carl, Antonio and others too numerous to mention; the Alexander and Loblack families (Dominica), The World Ethiopia Federation and Tadius Poop; and special friends: Wayne, Junior, Antonio Bermudez, Alex Maynard, Mikey and the crew, and Nicky.
The viewing will begin at 9 a.m. followed by the funeral service at 10 a.m. on Thursday, Jan. 3, at Peter's Rest Seventh-day Adventist Church. Interment will be at Kingshill Cemetery.