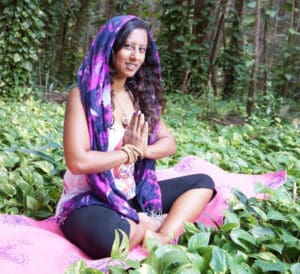 Anyone who has ever practiced or wanted to try yoga is invited to the STX Yoga Fest from 8 a.m. to 6 p.m. Saturday at the Leatherback Brewery for free classes from more than a dozen instructors.
The event is being organized by Suki Eleuterio, originally from Kenya, who moved to St. Croix five months ago from Florida, where she began her training and hosted several yoga festivals. She said she put this idea on social media and was overwhelmed by the response.
"What I envision is to introduce yoga to people who have not tried it before. They can dip in or out of classes they like or don't like," she said.
Yoga involves the mind, body and soul. It is healing, improves mental clarity, lowers stress levels and releases toxins, Eleuterio said.
"It is life changing and when you get into it, it changes your life in so many ways," she added.
In addition to beginning yoga, instructors will lead classes in therapeutic yoga for those with injuries or health issues, acro yogi with a partner, buti yoga, which is fast and uses dance steps, mother and children classes and poi flow arts. The full schedule is online at the festival's website.
Throughout the day, there will be music, food and drinks available from vendors including Leatherback Brewing, the event sponsor. Healing activities include Kundalini South Bath, a Reiki healing circle and a polarity demonstration. Consultants include Paradise Chiropractic and Dr. Micah McIntosh, chiropractor, and there will be several retail booths.
Eleuterio recommends signing up online and said 150 people have already registered.
There will be door prizes, drawings and yoga mats to rent. Lots of parking is available, she said.