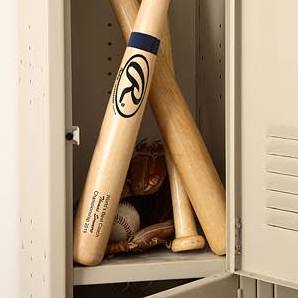 Former NCAA college softball pitcher and professional instructor from Springfield, Ill., Kristina Buck-Harth and husband Mike Harth, conducted a week-long intensive softball camp for all aspiring young girls at the D.C. Canegata Ballpark Big Field this past week.
The softball camp kicked-off on Sunday, Dec. 16, with a Coaches and Parents Clinic. Then girls in grades 3rd to 12th took to the field from Monday, Dec. 17 through Thursday, Dec. 20, receiving training in the following areas: softball pitching introduction, defensive instruction, advanced pitching and hitting introduction.
The field was filled each day with a total of 80 girls who were eager to learn. This softball camp was not just a camp but a great recruitment tool for the upcoming 2019 Little League Season on St. Croix. There was so much talent on the field that the volunteers and spectators were amazed. Buck-Harth said, "I am impressed with the talent that I see here, and these girls have so much potential."
The softball camp has shed some light on what's to come during the 2019 Little League Softball Season. There will be some high caliber games as these young girls take to the field. Special appreciation goes out to Inocencia "Ching Ching" Bermudez, Jamilah Henry and Renise James for making sure the camp came to life.
On behalf of the Elmo Plaskett East Little League, they thank the following businesses, organizations and individuals: St. Croix Foundation for Community Development, United Sporting Good, Sports, Parks and Recreations, Sen. Javan James, Abdul Ali, Reef Broadcasting, Dave Martinez, Caravelle Hotel & Casino, Da Vybe, Andrea Figueroa of the United Way, Chenay Bay Beach Resort, Jonathan Cohan and Isle 95, and Stephanie Mann and family.
As the 2019 Elmo Plaskett East Little League Season fast approaches, parents can register their child(ren) for baseball or softball. Registration is ongoing for children ages 4 to 17, and forms can be picked up at the United Sporting Goods Store in Christiansted, formerly Valmy Thomas.
For more information, contact Jamilah Henry at 332-1596.