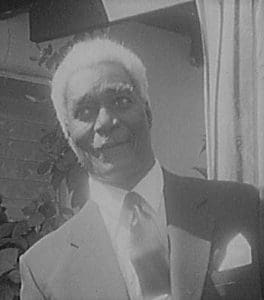 Peter Emmanuel Christian, also known as "Pete," of Estate La Grande Princesse died on Dec. 9. He was 93 years old.
He was preceded in death by his wife, Doris Satterfield-Christian; mother, Veronica George; father, Albert Christian; brothers: Clement Christian, Alphonso Christian and Joseph Christian; and nephew, Donald Christian
He is survived by his daughter, Lydia Ann Christian-Cabret; son, Dr. Michell Oliver Christian; grandchildren: Aisha Christian, Marcel Ade Christian, Lucy Ann Cabret and Benjamin Fernando Cabret; great- grandson, Evertt Royal; brothers: Augustine Christian and Bernard Christian; and nieces: Iris Christian, Theresa Walton, Juanita Christian, Rita Lawson, Carol Williams, Joyce Caine, Angela Christian, Kathy Joy Christian, Katherine Christian and Veronica Christian.
He is also survived by nephews: Bernard Christian Jr., Augustin Christian, John Christian, Gerard Christian Jr. and John I. Christian; great nieces: Eden Cabiness, Nicole Messer, Omisha Williams, Ashley Christian, M'Kaila Caines, Allyssa Brady, Rosalind Christian, Shanika Christian, Akilah Christian and Maya Christian; and great nephews: Andres Felix, Kevaan Walton, Christian Harris, Kenneth Lawson, Mateo Martin, David Christian, Jamal Christian, Jaime Christian, Nigel Christian and Augustine Christian.
Other survivors include daughter-in-law, Paula Krasowski; son-in-law, Fernando Benjamin Cabret Jr.; special friends: the Baileys, the Smiths, the Hewitts, Samuel Richards, Richard a Schrader Sr. and Evertt Oliver; cousin and other relatives: the McAlpin family, Christian, George (St. Thomas), Edney and Henry Lake; as well as other relatives and friends too numerous to mention.
There will be tributes at 10 a.m. and a funeral service at 10:30 a.m., Thursday, Dec. 27, at Holy Cross Catholic Church. Interment will follow at Kingshill Cemetery.