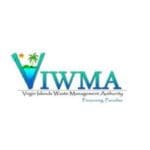 The Virgin Islands Waste Management Authority (VIWMA) Preserving Paradise Team advises the community of its temporary Gallows Bay office location, which is now in the old Patalidis building. The office houses VIWMA's Compliance Management and Environmental Enforcement, Engineering, Finance, Information Technology and Payroll divisions. Office hours are 8 a.m. to 5 p.m. Monday through Friday.
VIWMA can be reached at 712-4962 or 719-1835 (new). Residents are encouraged to utilize the VIWMA 24-Hour Hotline at 844-WMA-USVI (844-962-8784) to report solid waste and wastewater related emergencies.
For more information, contact the Office of Communications Management at 513-4171 or email [email protected]. Follow VIWMA on Facebook, LinkedIn and/or Twitter.