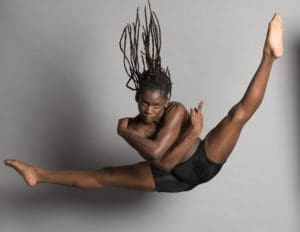 Amal Bryson, a junior at Virginia State University, dance captain and choreographer for Sankofa Dance Theater, and former student of Music In Motion School of Higher Dance Education, will be hosting a series of intense training and collaboration of different dance styles at his upcoming dance workshops: 'Dance Fury 2.0'
The series will begin with a workshop from 6-9 p.m., Dec. 20-22, at the Music In Motion Dance Studio. This is his second time conducting this dance workshop for the community for all dance levels and interests, ages 13 and up. Bryson's interest in serving the community with dance training is essential to every dancer's growth and development. His techniques and style consist of hip hop, contemporary and ballet.
Bryson's dance career began at age 11 with the Music In Motion International Dance Company of the Virgin Islands, where he was originally discovered in a "Stop Bleeding" School dance competition at Island Center for the Performing Arts. At this competition, Charlita Schuster, founder and artistic director of Music In Motion, was a judge, and after witnessing Amal's passion for dance, Schuster demanded that he immediately start taking dance classes with her.
From then on Bryson did not stop shining. His talent allowed him to be one of the youngest members of Music In Motion's Dance Company to travel the world. He was able to participate in Denmark's Annual Cultural Festival Celebration, attend Dance Theatre of Harlem, and experience intense training with Allyne Gartell at the Atlanta Dance Connection, all while maintaining one of the top 10 GPAs for the St. Croix Educational Complex (SCEC) High School Class of 2016.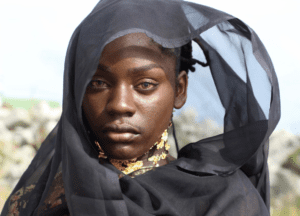 Before graduating high school, Bryson was involved in many organizations such as the National Honor Society, the National Math Honor Society, FBLA, 4H, the Drama Club and others. His determination and passion for the arts drove him to pursue acting and screenplays. While still attending SCEC, he assisted in directing and choreographing plays such as "Ashgirl" and "Outcry" by Thais Francis. After graduating high school, he took workshops with Beyonce's personal back up dancers and performed in several local shows in Virginia.
Although Bryson is a full-time college student, he continues to return home on his vacations to give back to his community by performing at events such as Ms. St. Croix and the Crucian Christmas Carnival Village. After the tragic devastation of Hurricane Maria, Amal returned once again, with open arms to the community in hopes of support to help rebuild Music In Motion and hopefully find it a new home.
To contact Amal Bryson and get further information on "Dance Fury 2.0," call 244-5601, email [email protected] or message him on Facebook under his name.