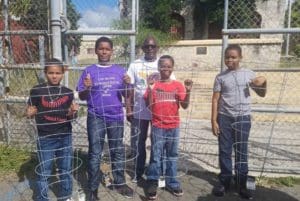 Green House, a garden-supply business on St. Croix, has donated 40 tomato cages to the V.I. Department of Education's Division of Agriculture.
District Director of Agriculture Velda Hendricks received the donation on Dec. 7 and began distributing the wire cages to schools within the district: Juanita Gardine, Lew Muckle and Ricardo Richards elementary schools, and John H. Woodson Jr. High School.
"The Department is grateful for the donation as it will bring diversity in using cropping methods and equipment to the agriculture program," Hendricks said. "I will also like to thank the maintenance department for assisting with the deliveries."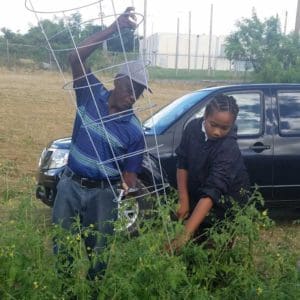 The donation was a result of a partnership between Hendricks and Vanessa Forbes, UVI Extension Services' St. Croix horticulture agent, Vanessa Forbes.
As the equipment was delivered to the schools, students were interested in learning more about the wire cages and excited to help add them to the existing tomato gardens.
The gardens are expected to be functional by the end of January, as schools are preparing for the annual Agriculture and Food Fair as well as other National Agriculture Week activities.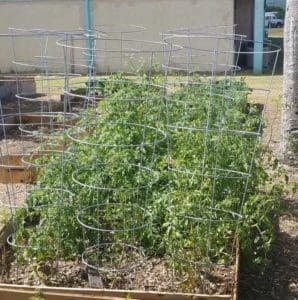 Despite setbacks due to recent torrential rains and a shortage of funding, Hendricks said school gardens are blossoming. Crops currently being grown at local schools include basil, chives, baby tomatoes, bell peppers, carrots, kale, season pepper, bok choy, lettuce, sweet potatoes, cassava, cucumber and others.