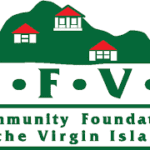 The Community Foundation of the Virgin Islands (CFVI) hosted a collaborative community dialogue on Dec. 4 on St. Thomas and will have a second event on Dec. 11 on St. Croix. The KIDS COUNT Community Forums release and highlight data collected for the 2016 KIDS COUNT Data Book, referencing data from 2014, and share information gleaned from the post-hurricane community needs assessment project contracted with the University of the Virgin Islands Caribbean Exploratory Research Center (UVI-CERC).
The second forum will be held Tuesday, Dec. 11, on St. Croix at UVI Great Hall, with registration/lunch beginning promptly at noon. An interactive format will engage participants in discussing the findings and ways to address the challenges and opportunities facing the territory's children and families.
If interested in attending, email [email protected].
Each year, CFVI produces the KIDS COUNT Data Book documenting available statistics reflecting child well-being in the Virgin Islands. Its purpose is to promote dialogue on children's issues and to stimulate community response to improve the health, safety and economic status of V.I. children, from birth to age 18. The Data Book is a valuable tool to help incubate responses to the challenges facing children and families in the community – through awareness and public policy, in particular.
CFVI is a longstanding member of the KIDS COUNT Network established by the Annie E. Casey Foundation. KIDS COUNT work involves collecting, analyzing and communicating data on the health, education and economic well-being of children in the territory to help shape public policy debates to improve the lives of children and their families.