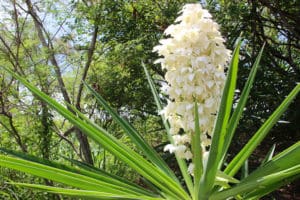 Chrystalia R. Edney Parris, also known as "Stalie," of Estate Whim died on Nov. 22. She was 84 years old.
She was preceded in death by her husband, John A. Parris; parents: Augustina Edney and Ludvig Edney; and son-in-law, Michael R. Hawkins.
She is survived by her daughters: Annette Parris-Delgado, Velma Parris-Hankins and Norma Parris-Bruce; adopted daughters: Bernadine B. Jones, Marjorie M. DeLugo, Marlene Henry and Valerie S. Petersen; sons: Winston Parris, John Parris Jr. and Ludvig Parris; grandchildren: Ronald, Winston Jr., Tehran, Elijah, Evelyn, Aisha, Shawna, Kanika, Sasha, Dejah and Amiyra; great-grandchildren: Amrey, Ashayla, Sativa, Annyah, Lenise, Jasira, Kyla, Jovanka, T'Quan, Avery, Ty'Rique and Ajahnaki; sister, Magdalene Edney; and brother, Arthur Edney.
She is also survived by nieces: Leona H. Smith, Marlene Henry, Olive H. Fergus, Beverly H. Richards, Marjorie M. Delugo, Monique Macedon, Leslie Edney, Edna C. Joseph, Eunice Heyliger and Eastlin Simmonds; nephews: Clarence Henry Jr., James Henry, Russell Simmonds and Isidro Barbel; nephews-in-law: Arthur Joseph, Benneth Smith, Usie Richards, Alvaro Delugo III and Dawyne Fergus; daughters-in-law: Dr. Theresa A. Parris and Denise F. Parris; and sons-in-law: Humberto Delgado and Samuel Bruce.
Other survivors include sister-in-law, Joycelyn Edney; brother-in-law, Camille Macedon; godchildren: Marlene Henry, Jerry Brown, Monique Macedon and Marjorie M. DeLugo; cousins and other relatives: the Petersen, Milligan, Henry, Macedon, Bruce, Williams, Heyliger, Francis, Christian, Barbel, Smith, Parris, Brown, Richardson, Jacobs, Ledesma, Anduze, Edney, McIntosh, Harris, Herbert, Ping, Garcia, Pennyfeather and Mitchell families; as well as other relatives and friends too numerous to mention.
Special thanks to: Nurses Sue, Lori, Silva, Gustave, Sharna, Beth and Karla, and Chaplin Vilma.
The viewing will take place at 9 a.m. and the funeral service at 10 a.m., on Friday, Dec. 14, at Friedensfeld Moravian Church. Interment will follow at Kingshill Cemetery.