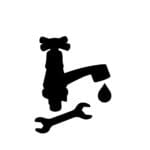 The Virgin Islands Water and Power Authority (WAPA) advises the St. Croix public of a road closure on Sunday, Dec. 9, for Route 70, from the Questa Verde entrance to the Golden Rock/ Christiansted Bypass (Rt.70/Rt.723) Intersection. This section of Route 70 will be closed from 6:30 a.m. until the work is complete. Motorists traveling along Route 70 will be rerouted at the intersection of Route 723 and Route 70 as well as at the intersection of Route 63 and Route 70.
WAPA's Contractor GEC LLC will be installing a new 24" water main as part of the Pressure Management Plan Phase II Project, which is funded under the Drinking Water Capital Improvement Grant Program. This work was initially scheduled for Nov. 18, but it was rescheduled due to weather conditions.
There will be no water service interruption as a result of this road closure. While work is being performed, motorists are urged to adhere to all traffic directions to ensure the safety of crews, pedestrians and other drivers.
For more information about this scheduled road closure, email [email protected]