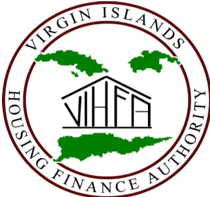 AVAILABILITY OF 2018 CONSOLIDATED ANNUAL PERFORMANCE REPORT
FOR
THE COMMUNITY DEVELOPMENT BLOCK GRANT,
EMERGENCY SOLUTIONS GRANT, THE HOME PROGRAM, AND THE HOUSING TRUST FUND
In accordance with the requirements of the United States Department of Housing and Urban Development (HUD), in 2015, the Territory of the U.S. Virgin Islands adopted a Five-Year Consolidated Plan relative to the use of funding provided under the following programs: Community Development Block Grant (CDBG), Emergency Solutions Grant (ESG), and the Home Investments Partnership Program (HOME).  The Consolidated Plan was subsequently amended in 2017 to include an additional program – the Housing Trust Fund.
Pursuant to the applicable regulations, the Territory is required to submit a Consolidated Annual Performance Evaluation Report (CAPER) to HUD within 90 days after the close of each program year. The CAPER, which details the accomplishments of the covered programs during the program year, serves as both an accountability and evaluation tool to monitor and assess progress toward meeting the strategies and objectives set forth in the aforementioned Consolidated Plan. 
The Virgin Islands Housing Finance Authority, on behalf of the Government of the Virgin Islands, announces that the CAPER for Fiscal Year 2018 will be available for public review and comment beginning December 10, 2018, at the offices of the Virgin Islands Housing Finance Authority located at 3202 Demarara Plaza, Suite #200 (St. Thomas) and Frits Lawaetz Complex, Suite #210, Frederiksted (St. Croix). The document can be viewed electronically at www.vihfa.gov.  The last day for the public to submit written comments will be December 27, 2018. 
For further information, please contact Ms. Janine Hector at (340) 772-4432.