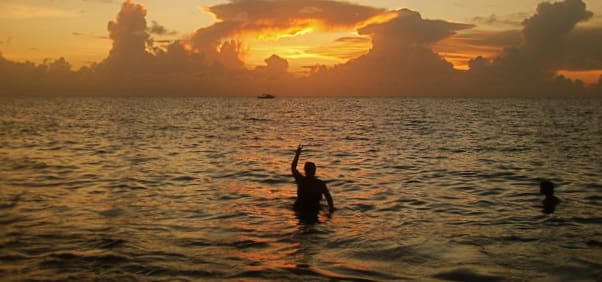 From pristine white sand beaches to tropical rainforests, St. Croix photography opportunities abound. The largest of the three U.S. Virgin Islands, St. Croix is home to the town of Christiansted, multiple historic sites, and the Carambola Tide Pools. Photographers love coming to St. Croix for world-class beach photography on Shoy Beach, Tamarind Reef Beach, Jack's Bay, and Isaac's Bay. If you want to see more than just beaches, there's a myriad of other places to photograph, including:
Point Udall
From the scenic drive there to visiting Point Udall itself, you'll find tons of photo-worthy subject matter at the easternmost point of the United States. Unlike other parts of the island, the eastern side of St. Croix has an arid climate with cacti and other desert-like foliage.
Jack's Bay and Isaac's Bay
Located near Point Udall, the beaches of Jack's Bay and Isaac's Bay are accessible only by foot. Take advantage of the hike, as you'll have even more opportunities to take pictures. The secluded beaches are well-worth the walk, and make for some of the best beach photography on the island. Just don't forget to bring something to lounge on, whether it's a folding chair or a custom beach towel. You'll want to stay and enjoy the tranquility long after you take pictures.
Rust Op Twist Sugar Mill
These 17th century ruins of a Danish sugar mill and plantation are some of the best-preserved on the island. One of only a few historical sugar mill still standing on the island, Rust Op Twist Sugar Mill makes for a one-of-a-kind photo op.
St. George Village Botanical Garden
Capture vivid images of more than 1,500 native and exotic plant life at this exquisite botanical garden. You'll also be able to get some great shots of the ruins of a 19th century Danish sugar cane plantation.
Carambola Tide Pools
A local favorite, these tidal pools make for a unique St. Croix photography opportunity. To get to these treasured pools, you must either hike or take a 4WD vehicle part of the way. Because the terrain is challenging, consider going with a trained guide or an off-roading tour company.
Shoy Beach
Located just a few miles from Christiansted, this secluded beach features a gorgeous stretch of pristine white sand. Capture beautiful photos of sandy and rocky areas backed by sparkling blue waters.
Tamarind Reef Beach
Situated alongside the Tamarind Reef Hotel and Marina, this idyllic beach has views of Green Cay and Buck Island. Photograph images of palm trees, hammocks, and cabanas backed by the Caribbean Sea for a vacation photo you'll just have to frame back at home.
Ham's Bluff
A 30 to 45-minute hike to Ham's Bluff provides countless photo ops, but it isn't until you reach the historic Ham's Bluff Lighthouse that you'll uncover a photography goldmine. Breathtaking views abound from this area—you won't be disappointed!
With such spectacular scenery, St. Croix is no doubt a photography lover's dream. From majestic tidal pools to historic ruins and rainforest, St. Croix photography is some of the best in the Caribbean. We hope these scenic ideas are an inspiration for your next vacation itinerary!