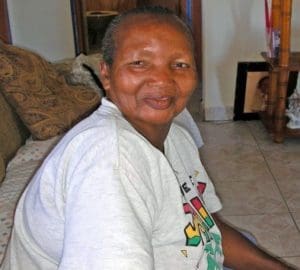 Cordelia A. Maynard, also known as "Cordie," age 73, of New Castle Coakley died on Nov. 8.
Cordie was preceded in death by her beloved sister, Consuela A. Maynard. They were fondly known as the "Twins."
She is survived by her sisters: Gertrude Maynard, Marguerita E. Bramble, Janet C. Morton and Ingrid E. Quinones; and nieces and nephews: Angeline Bramble, Edwin Bramble, Linda Bramble, Edward Bramble Jr., Brenda Bramble, Elvis "Mike" Bramble, Emmett "Randy" Bramble, Edsel "Zach" Bramble, Amorita Bramble, Charles Maynard, Nadean Maynard, Harry Maynard, Richard Maynard, Jeffrey Maynard and Angela Maynard.
She is also survived by nieces and nephews: Charles "Chaz" Morton III, Marie Morton, Jaegen Thomas, Bruce Thomas, Vincent Quinones, Vance Quinones, Vitania Quinland, Victor Quinones and Vinita Quinones; many great and great-great nieces and nephews too numerous to mention; cousins: the Petersen family, Brathwaite family, Cornelius family, Urgent family, McBean family and Richardson family; and other relatives and friends too numerous to mention.
A viewing will take place at 9 a.m. followed by a funeral service at 10 a.m., Thursday, Nov. 29, at St. Ann's Catholic Church, Barren Spot. A private burial will follow.
The family requests that those in attendance wear festive colors.