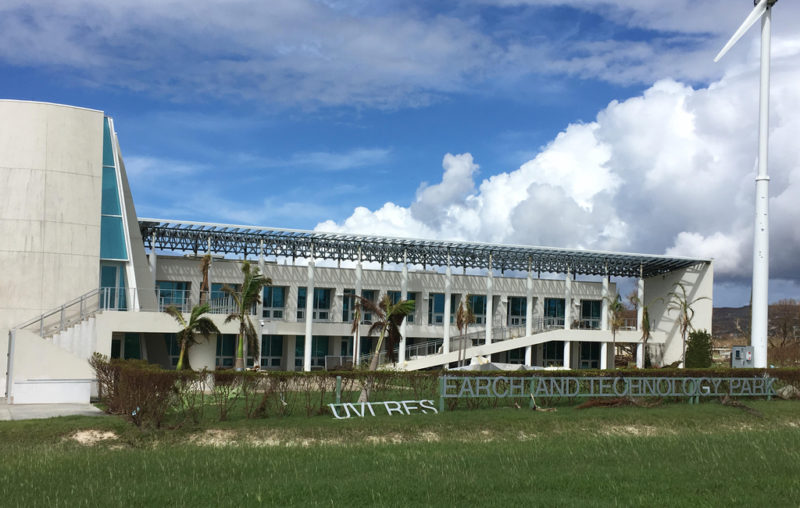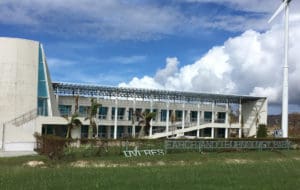 The Virgin Islands Run-off Election poll results are in. The poll was conducted by VI Tech Stack (VITS), a University of the Virgin Islands Research and Technology Park (UVI-RTPark) company that specializes in political polling.
Traditionally, UVI facilitates multiple electoral polls up until the general elections. This year, the UVI's Institute for Leadership and Organizational Effectiveness (ILOE) partnered with VI Tech Stack, which conducted three polls between Sept. 29 and Nov. 15. The first poll was from Sept. 29-Oct. 1; the second poll was Oct. 27-30; and the third was the run-off gubernatorial poll, Nov.13-15.
These polls were administered to random persons in the territory via online and phone interviews as well as interactive, automated phone calls. The information was then compiled, providing the electoral poll results for the gubernatorial and senatorial races and now for the gubernatorial run-off race.
For more information, contact UVI's Public Relations Office at 693-1057 or pr@uvi.edu.
United States Virgin Islands Runoff Election Poll Results
Conducted: November 13 – 15, 2018
Number of Respondents: 600 MoE: ±3.99%
Q. Are you registered to vote?
Yes — 100%
Q. There will be a runoff election in the United States Virgin Islands on November 20th. Most folks are very busy, and not always able to vote, often for very valid reasons. Thinking ahead, how likely are you to vote in the runoff election?
Certain — 85%
Likely — 10%
50/50 chance — 5%
Total — 100%
Q. If the runoff election for Governor of the United States Virgin Islands were held today, would you support Kenneth E. Mapp or Albert Bryan?
Albert Bryan — 48%
Kenneth E. Mapp — 39%
Undecided — 13%
Total — 100%
Q. What is your opinion of Kenneth E. Mapp?
Very Favorable — 25%
Somewhat Favorable — 21%
Somewhat Unfavorable — 17%
Very Unfavorable — 24%
No Opinion — 13%
Total — 100%
Q. What is your opinion of Albert Bryan?
Very Favorable — 29%
Somewhat Favorable — 25%
Somewhat Unfavorable — 13%
Very Unfavorable — 13%
No Opinion — 21%
Total — 100%
Q. Who did you vote for in the November 6th General Election for Governor of the United States Virgin Islands?
Albert Bryan — 38%
Kenneth E. Mapp — 34%
Adlah "Foncie" Donastorg — 16%
Warren Mosler — 5%
Soraya Diase Coffelt — 5%
Moleto A. Smith — 2%
Janette Millin Young — 1%
Total — 100%
DEMOGRAPHICS
Party
Republican Party — 5%
Democratic Party — 59%
Independent Citizens Movement — 5%
No party or independent — 24%
Not sure — 7%
Total — 100%
Gender
Male — 48%
Female — 52%
Total — 100%
Age
18-34 — 14%
35-49 — 33%
50-64 — 34%
65 and over — 18%
Can't say — 1%
Total — 100%
Interview Mode
ONLINE — 69%
LIVE and IVR — 31%
Total — 100%
Region
St. Croix — 51%
St. Thomas and St. John — 49%
Total — 100%