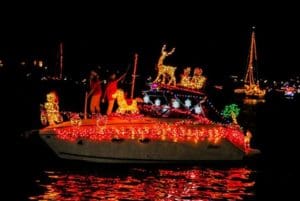 St. Croix's Boat Parade Committee is calling on all boaters to share the joy of the Christmas Season by joining the 2018 Christmas Boat Parade on Saturday, Dec. 8.
The Christmas Boat Parade and fireworks display is an exciting part of the month-long Caribbean Christmas season on St. Croix. The boat parade in Christiansted Harbor is one of the largest and most popular annual events on the island.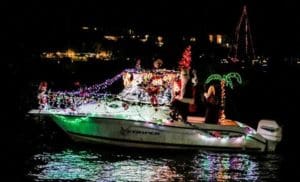 This year is the 20th Anniversary edition. After cancelling the 2017 parade (blame it on Maria), the committee is working hard to make the 20th extra special. Plans are well underway for the best fireworks display ever.
The organizers need everyone's help to get more boats to join the parade.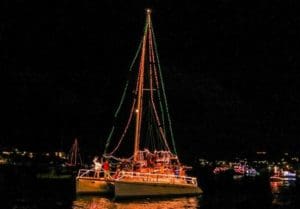 So decorate your boat with lights; play your favorite Christmas music; invite your friends and family; and share the "Spirit of the Season." After the parade, stay in the harbor and enjoy front row seats to a spectacular fireworks display.
Participation and registration are free; the fun and joy are priceless.
For more information or to register a boat, go to www.stcroixchristmasboatparade.com.