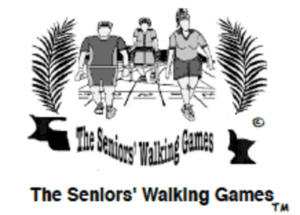 The Seniors' Walking Games will be held Thanksgiving weekend, Nov. 24-25. They will only grow bigger with sponsorships.
Become a sponsor by participating in one of these ways:
Fund Raising Causes
The St. Croix Hiking Association: the up-grading of The Estate Adventure Nature Trail to be accessible for those with disabilities. (The funding for the establishment of The Estate Adventure Nature Trail was through the American Reinvestment and Recovery Act.)
The Virgin Islands Pace Runners: to enhance the options and the opportunities, for the top senior athletes to be able to travel abroad, to train and to compete in some of the qualifying meets throughout the year.
If interested in sponsoring, contact: St. Croix Hiking Association
This is a wonderful opportunity for artisans to advertise their work, by sponsoring a piece or two of theirs, as a prize or a gift for a winning senior participant.
Funding Specifics (The budget calculations will be based on an estimated 100 contestants participating in the games.)
* Event Co-ordinator * Rental fees * Shuttle services
* Advertising * Brochure * Flyers / Posters
* Road Permits * EMT services * Refreshments (Crucian Breakfast)
* PA system * DJ music * Videographer
* Registration forms * Time sheets * Participant # numbers
* T-shirts * Caps ( with sponsor's logos )
* Trophies / Medals / Ribbons / Certificates * Awards / Gifts
(Certificates of Appreciation to Sponsors and Donors.)
Call 643-2557; email http://www.stcroixhiking.org/ or http://virginislandspace.org/ or text 277-0508.