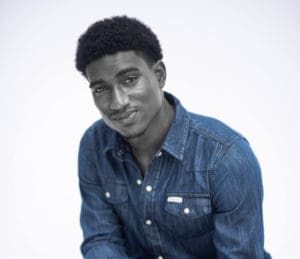 The Virgin Islands Council on the Arts will host children's book reading events and family fun days on St. Croix and St. Thomas as part of a coast-to-coast recognition of October's designation as National Arts and Humanities Month.
The events will take place from noon to 4 p.m. Oct. 13 at the Frederick D. Dorsch Center on St. Croix and the same times Oct. 20 at Tutu Park Mall, as children, local storytellers and authors come together through the collaboration of the V.I. Council and the Arts and Humanities.
Local authors Yohance Henley and Rick Grant will read from their books at the event.
Henley was born and raised on St. Thomas and apprenticed as a storyteller at the age of 18 under Glen "Kwabena" Davis, a historian, storyteller, musician and teacher in the Virgin Islands.
Henley said he aspires to motivate others through his own passion for storytelling.
"Broo 'Nansi and Sis Iwana" is a new version of Broo 'Nansi and Broo Monkey stories as told and published by master storyteller Delta M. Jackson Dorsch (1915-2011) of St. Croix. Henley pays homage to Dorsch by telling and writing her story in his personal style.
Henley earned a bachelor of arts degree in communication at the University of the Virgin Islands. He resides in Charlotte Amalie and works for the V.I. Department of Education as the community outreach manager for the Division of Cultural Education.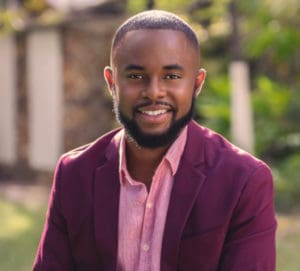 Rick Grant, a St. Kitts native, is an educator and mentor who spent part of his life on Tortola, British Virgin Islands. Grant lives on St. Croix and works as office manager at the International Private Bank.
"When I was seven, my parents told me I was having a sibling and I wrote a poem expressing my wish for a baby sister. My third grade teacher was so impressed that she had me present my poem on a large poster board for the school's end-of-year fair. That was the first time I identified with language," Grant said. "From a very early age, I realized that regardless of my profession, English, literature and/or creative writing were going to be a vital part of my daily life."
"When I Grow Up" is Grant's first published book. It explores various careers that exist and jump-starts the conversation for children as to what they can be when they grow up. Grant has more books upcoming for publication and his contribution to literacy is his "5 for 5" series. Grant's intention is to publish five books every year for five years.
"My characters are based on everyday people and everyday situations. The storylines develop in a manner, whereby children can relate and see themselves in the story," he said.
In "When I Grow Up" Grant seeks to speak to the dreamer in all of us. This poetic and colorful book serves as a reminder that when searching for the best job in the world, the first place to look is to the heart.
"Publishing my first book gave value to my writing and helped me to understand the need and importance of representative literature for Caribbean children," said Grant. " I always thought I had to be a certain age with an acquired wealth of experience to be a writer or published author. I now realize that my voice builds my value and value builds my voice."
Grant earned a bachelor's degree in communications and a master's degree in public administration from the University of the Virgin Islands. He received a master's degree in management from Walden University. His doctorate in management, with a focus in leadership and organizational change, from Walden will be completed in December 2019. He also holds senior certified human resource credentials.
The events at the Dorsch Center on St. Croix and Tutu Mall will include bounce houses, children's games, book giveaways, face painting and many more activities. The events will be free and open to the public. Adults must accompany children.
The Arts and Humanities and the V.I. Council on the Arts are the sponsors. Further information is available by contacting VICA at 340-774-5984.