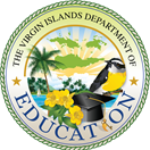 The Virgin Islands Department of Education's Division of Special Education, St. Croix District, has an immediate need for 3-5 persons to serve as surrogate parents.
The legal definition of a surrogate parent is one who stands in the place of a child's parent but who is not that parent. Either by virtue of voluntary or court-appointed status, that person assumes all rights, duties and responsibilities of the child's parent.
Interested persons are urged to visit the Division of Special Education at its offices in La Grande Princesse or send an email to Director Lyrhea Bryan at [email protected]i
For more information, contact the Office of Public Relations at 774-0100, ext. 8136.