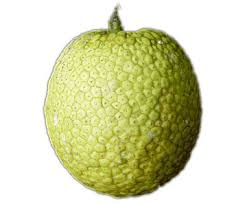 Partners in Agriculture will be giving away free breadfruit trees between 9 a.m. and 1 p.m., Saturday, Sept. 29, at Midre Cummings Park in Frederiksted. Approximately 300 trees will be available, with a limit of one tree per household, on a first-come, first-served basis. Representatives from the Virgin Islands Department of Agriculture (VIDOA), Virgin Islands Good Food Coalition, Trees That Feed Foundation and Ridge to Reef Farm (R2R) will be present to discuss how to plant and care for the trees.
The ma'afala breadfruit variety is different than Caribbean "white" or "yellow" breadfruits. The tree tends to be more compact, and fruit may be smaller in size although older trees produce larger fruit. It is said to be an excellent eating variety, with a creamy, yellow texture, making it good for home gardeners and orchards. Samples of various breadfruit dishes will be available to taste at the event.
Trees require irrigation after planting until they get established or they will perish. Over 700 trees have already been distributed to farmers and at other public events in coordination with R2R Farm, Virgin Islands Good Food Coalition and the Trees That Feed Foundation. The give-way is just the beginning of re-forestation efforts.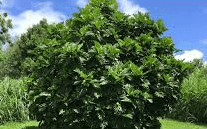 Ridge to Reef Farm was already working to establish more fruit trees prior to last year's devastating hurricanes. At the time of hurricanes Irma and Maria, R2R was in the final stages of a USDA Value-Added Producer Grant project to create a plan for food forest-style agroforestry establishments on St. Croix. The storms pushed the timeframe forward as the need for reforestation was suddenly magnified due to the intense tree damage and loss across the V.I.
"One good thing the storms have taught us is that some trees are more resilient to wind damage than others" said Dr. Nate Olive, director of R2R. "Breadfruit, for example, has soft wood, and so the limbs tend to give easier, providing protection for the main trunk from being uprooted. Also, breadfruit is a culturally accepted culinary fruit that can also be made into a variety of exportable products with a long shelf life, including gluten-free flour, chips and snacks.
"We hope to eventually get it into the farm-to-school program as a locally produced nutritious starch. Breadfruit are not typically produced by seed, but by vegetative propagation, so it would take years to raise a thousand plus trees. Fortunately for us and the V.I., The Trees That Feed Foundation had already [contacted] Dr. Olive and was standing by to help after the hurricanes by providing many trees to plant and share.
"The Virgin Islands Good Food Coalition and their supporters made the give-away possible by covering a portion of our potting and maintenance costs for these trees in our nursery. This is just the beginning; hopefully, there will be a lot more trees to come if the support of this project continues to grow. The sky is the limit."
For more information on R2R, visit www.ridge2reef.org or email [email protected]
The overall goal of the Virgin Islands Good Food Coalition is to build a healthy local food economy that supports farmers and locally-owned food businesses, ensuring that healthy food is available and accessible to every resident of the territory. At this point it is still accepting donations and looking for other sponsors — whether it's $6 dollars or $6,000. For more information, call 277-3745.
The Trees That Feed Foundation, established in 2008, is a non-profit whose mission is planting fruit-bearing trees to feed people, create jobs and benefit the environment. "Tree crops are nutritious, yet require less input of labor, agro-chemicals, fertilizers and space than field crops. Trees also restore ecological balance to land damaged by misuse or neglect, capture and sequester carbon dioxide from the atmosphere, and create habitats for small animals and birds, according to Ken Banks, Ph.D., project coordinator and board member.
For more on the Trees That Feed Foundation, visit www.treesthatfeed.org, or email [email protected].
Primary contact: Nate Olive 514-0312; [email protected]