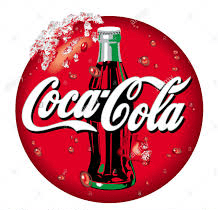 The Coca-Cola Foundation has given $150,000 to the University of the Virgin Islands (UVI) to provide scholarships to students who represent the first generation in their family to attend college. The grant will fund four-year scholarships for four UVI students. The students selected to receive the Coca-Cola First Generation Scholarship are Leeann Knight, Shania Joseph, Naseem Jamil and Naeem Sealey. The recipients will be eligible for renewal if they remain full-time students in good standing.
"A large percentage of UVI's student population are first generation college students," said Dr. David Hall, president of UVI. "Being the first in your family to attend college can be challenging, so the University of the Virgin Islands has catered our approach to student success with first-generation students in mind. The Coca-Cola First Generation Scholarship grant helps enhance that support to ensure success throughout their college career."
Since 1993, The Coca-Cola First Generation Scholarship program has supported students who are the first in their immediate family to attend college or university. The program has committed over $54 million in scholarships, provided to more than 4,300 students on more than 680 campuses across the country.
Helen Smith Price, president of The Coca-Cola Foundation, said, "The Coca-Cola System strives to support educational opportunities as we strongly believe it is critical that we all support the next generation of leaders."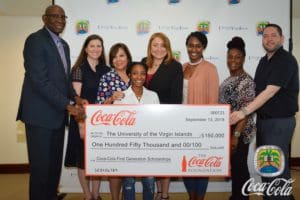 More than half of UVI undergraduates are from the first generation in their families to pursue higher education. In addition to these Coca-Cola scholarship grant, UVI offers first-generation students, along with all other students, support and resources through its Center for Student Success and its required Freshman Development Seminar, which includes modules on the various skills and tools students need to succeed.
UVI also offers a six-week residential Summer Bridge program for recent high school graduates. This program is specifically designed to help support the improvement of math skills for entering students who have expressed an interest in majoring in STEM (science, technology, engineering or mathematics) disciplines.
The university also has several summer-school and year-round programs to engage middle and high school students in various academic areas from music to business to marine biology.
About the Coca-Cola Foundation
The Coca-Cola Foundation is the global philanthropic arm of The Coca-Cola Company. Since its inception in 1984, the Foundation has awarded more than $900 million in grants to support sustainable community initiatives around the world.
For more information about The Coca-Cola Foundation, visit
www.coca-colacompany.com/our-company/the-coca-cola-foundation
For more information, contact UVI Office of Public Relations at 693-1059.