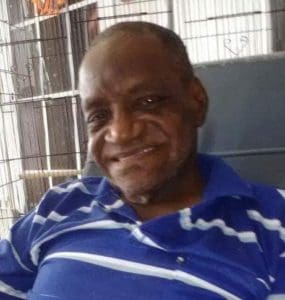 George Osborne Sr. of St. Croix U.S. Virgin Islands died at Doctors Hospital in Puerto Rico on Aug. 27.
He is survived by his son, George Osborne Jr.; stepson, Warren Jacobs; and stepdaughter, Lenore Schrader; and grandchildren: Stephanie Loren Osborne, Jocelyn Means Osborne, George Velasquez Osborne, Omar Alejandro Osborne and Gerelyn Osborne Francisco.
He is also survived by great-grandchildren: Khaleel Truell, Rashaud James, Gabrielle Means, Caleb Hendrickson, Lyra Adele and Melinda Osborne; nieces and nephews: Corine Aska Osborne, Donna Mari Hector Osborne, Leroy Joseph Osborne Jr., Joan Osborne, Michael Osborne, Jacquelyn Osborne, Anthony Osborne, Violet Bailey, Joseph Herbert, Evelyn Herbert, Michael Young and many more.
A Memorial Service will be held at a later date on St. Croix.