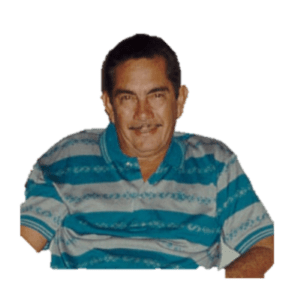 Angel B. Torres of Estate Sion Hill, Christiansted, died at the Orlando VA Medical Center in Lake Nona, Fla., on Aug. 26. He was 77 years old.
He is survived by his spouse, Juana S. Torres; daughter, Zulma H. Torres; son, Angel B. Torres, Jr.; grandchildren: Jaylise A. Johnson and Shawn Torres; sisters: Margo Perkins, Olga Monell and Carmen L. Narine; brother, Manolin Torres; and nieces: Yvonne Miray, Norma Melendez, Eunice Perkins, Luz R. Narine, Johanna L. Narine, Isabel Nielsen, Susan Torres, Iris D. Torres, Yvelisse Torres, Noraima Torres and Menerva Torres.
He is also survived by nephews: Manuel Torres, Juan C. Torres, Jose Torres, Felipe Torres, Jr., Clayton Torres, Ramon Torres Jr., Peter G. Narine, Luis A. Torres and Wilfred Miray; brothers-in-law: Reginald B. Narine, Serafin Suarez, Jose L. Suarez, Nicasio Nico II, Jesus Torres and Spt. Celestino Rosario; and sisters-in-law: Providencia Torres, Isabel Torres, Nora Torres, Cristy Torres, Brunilda Torres, Petra Torres, Alejandra Nico and Felipe Rosario.
Other survivors include special friends: Pastor Andres Robles, Sam Rawlins, Daniel Salgado, Anuar M. A'bed, Ruben Ayala, Emilio Encarnacion, Pastor Lorenze H. Davis, Jorge A. Rivera, Mr. and Mrs. Robert McKay and family, Davis Glasgow, James Nesbitt and Christiansted High School Class of 1962; cousin and other relatives: Gloria Rivera, Deli Melendez, Mirta Martinez, Rosa, Jenoveva, Pepito, Ramon, Severino, Felipe, Jose and Angelita Torres; as well as other relatives and friends too numerous to mention.
There will be a viewing from 3-5 p.m., Thursday, Sept. 13, at James Memorial Funeral Home Chapel.
There will be a second viewing at 9 a.m. and a funeral service at 10 a.m., Friday, Sept. 14, at Iglesia De Dios Pentecostal (La Hermosa) located at No. 151 Clifton Hill. Interment will follow at Kingshill Cemetery.