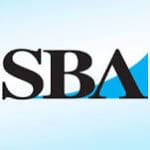 The U.S. Small Business Administration's (SBA) Puerto Rico and Virgin Islands District Office has announced that eight US-based surety companies are licensed to provide SBA-guaranteed contract surety bonds to small businesses in the Virgin Islands, expanding contract bonding access to small businesses throughout the region and across the U.S.
The surety companies are: Barbour Group LLC, Construction Bonds Inc., Freedom Bonding Inc., IMA Inc., Roger Bouchard Insurance, Surety One Inc., Surety Solutions Insurance Services, and Truss LLC.
"Through its Surety Bond Guarantee (SBG) Program, the SBA partners with the surety industry to help small businesses that would otherwise be unable to obtain bonding in the traditional commercial marketplace," said SBA District Director Yvette T. Collazo.
"With the support of programs like the Surety Bond Guarantee Program, small businesses, particularly in the construction and service sector, have added leverage to perform contracts, create jobs and contribute to our economy," she said.
The SBA provides and manages surety bond guarantees for qualified small and emerging businesses through the SBG Program. Participating sureties receive guarantees that the SBA will assume a predetermined percentage of loss in the event the contractor should breach the terms of the contract.
The SBA helps small contractors by guaranteeing bid, performance, and payment bonds issued by participating surety companies for contracts up to $6.5 million. The SBA can guarantee a bond for a contract up to $10 million if a federal contracting officer certifies that SBA's guarantee is necessary for the small business to obtain bonding.
Administered through the SBA's Office of Surety Guarantees, the SBG Program consists of the Prior Approval Program and the Preferred Surety Bond Program. Surety companies participating in the Prior Approval Program are subject to SBA review and approval of all bonds. With the Preferred Surety Bond Program, which includes larger surety companies, the SBA gives selected sureties the authority to issue, monitor and service bonds without prior SBA approval.
SBA assistance in locating a participating surety company or agent and in completing application forms is available online.
For more information on SBA's Surety Bond Guarantee Program, including Surety Office contacts, visit www.sba.gov/surety-bonds.
For information on other SBA assistance for small businesses, visit www.sba.gov/pr or call the Virgin Islands Branch Office at (787) 523-7120.