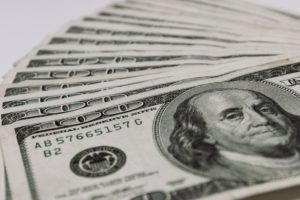 Department of Finance Commissioner Valdamier O. Collens and the Bureau of Internal Revenue (BIR) Director Marvin L. Pickering have advised Governor Kenneth Mapp that income tax refunds continue to be processed.
This week's payments total $2.7 million and will be mailed to 815 taxpayers on Wednesday, Sept. 5. This release of refunds will bring the total amount of refunds paid under the Mapp/Potter Administration to $180.5 million and 69,885 units, according to a press release from the BIR.
Thus far, this fiscal year, the total refunds paid amounts to $32.9 million and 13,332 units consisting of 2016 tax year refunds and prior. It is anticipated that the next set of payments will be completed on or before Sept. 19.
Taxpayers who filed their 2015 and prior tax returns in a timely manner and have not received their expected refunds are advised to contact the bureau. Further, taxpayers who have not filed their 2017 tax returns are urged to do so immediately. Taxpayers who have filed a valid extension are reminded they have until Oct. 15 to file their tax returns.