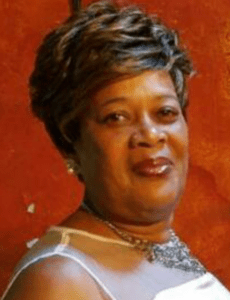 Venetta S. Ireland Mapp died on Aug. 24.
She is survived by her spouse, Glenroy Mapp; daughters: Natacha Teague, Natanya Peterson and Narissa Mapp; adopted daughter, Latoya Edwards; sons: Trevorn Mapp and Trevoir Mapp; grandchildren: Jahsacha Payne, Li'Anne Peterson, Jahzara Warner, Dellitta Mapp, Tamarah Mapp, Trevon Joseph, Tehon Mapp, Jahsani Payne, Jolian Peterson and Jerryon Peterson; brother, Vincent Ireland; and sisters: Carol Brown, Anesta West and Jackie Kelly.
She is also survived by nieces: Vincentia Ireland, Mahalia Brown, Jasmine West, Tiffany West and Judith Brown; nephews: David Brown Jr., Aaron Ireland and Joshua West; special friends: the Ireland family, Byran family, Emmanuel family, Maynard family, Paulette Camacho and family, Cynthia and Estel Moses and family, Sister Huggins and family, Edris Cannonier and family, and Southside United Pentecostal Church; as well as other relatives and friends too numerous to mention.
A funeral service will be held at 10 a.m., Saturday, Sept. 8, at Southside United Pentecostal Church, 2H Paradise. Interment will follow at Kingshill Cemetery.