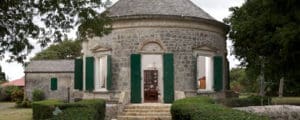 The St. Croix Landmarks Society offices, Research Library & Archives, and Estate Whim Museum will be closed from Saturday, Sept. 1 through Tuesday, Oct. 2. Regular hours will resume on Wednesday, Oct. 3.
Executive Director Sonia Jacobs Dow asked the Virgin Islands community to mark their calendars for the following upcoming events:
Sunday, November 25 – STARVING ARTISTS DAY
Family History Workshop and Ancestry Discovery Group Meeting
Discounted Starving Artists Day Registration will be held from Sept. 2 to Oct. 12 online and will cost $45 from Oct. 3-12 on site; from Oct. 13 to Nov. 16, regular registration will cost $50.
If anyone is interested in setting an event in history, the North and South Exhibit Halls and Estate Whim Museum grounds are available for event rentals. Help the Landmarks Society fund repairs to the facilities.
For more information on the St. Croix Landmarks Society, call 772-0598 or email [email protected]. Follow SCLS on Facebook or @stcroixlandmarkssociety on Twitter.