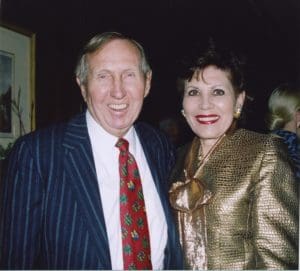 The Marion and John E. Anderson Foundation — along with local subsidiaries Bellows International, West Indies Company, Dorchester Insurance, TOPA Insurance, TOPA Properties, Leeward Islands Management Company and Caribbean Cellars BVI — have awarded $5 million in grants to numerous deserving non-profit entities operating in U.S. Virgin Islands.
"We are very happy to make these donations in the aftermath of hurricanes Irma and Maria to non-profits that have played such vital roles in the rebuilding efforts of the Virgin Islands," said Judy Munzig, chairman of the foundation. "Every person in the Virgin Islands was impacted, especially those in need, and the perseverance we have seen from our wonderful employees and the people of these territories was truly exceptional."
Over the next month, the Marion and John E. Anderson Foundation will announce the already-determined recipients of these grants.
"As a born-and-raised Virgin Islander, I am so proud to have worked closely with the Marion and John E. Anderson Foundation and our local managers to secure such substantial gifts for so many non-profits," said Richard Berry, president of Leeward Islands Management Company. "Historically, our local subsidiaries donate a considerable amount of resources to the community; however, in the aftermath of the hurricanes, we saw desperate need and felt compelled to make additional contributions."
"We are so thankful to the Marion and John E. Anderson Foundation and the Anderson Family for the generous support given to our employees and the Virgin Islands people as a whole," said Berry.
The Marion and John E. Anderson Foundation is a philanthropic organization through which the Anderson Family supports educational, healthcare and other community-based organizations, including UCLA, Children's Hospital Los Angeles and many other organizations. The Anderson Grants in the U.S. Virgin Islands have supported teachers and students for two decades.
Any questions or comments should be directed to Richard Berry, president of Leeward Islands Management, at 774-2350 or 690-2909 or via email to [email protected]